Apple Has Developed a Remedy for Medical Record Requests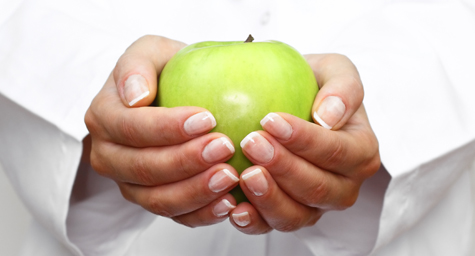 It can be painful for patients to get medical records from a doctor's office. But patients with iOS 10 and a doctor with digital records will soon be able to request their medical records right from their iPhones through Apple's new HealthKit technology. TheNextWeb.com shared details about this digital medical advance that should be a step in a healthy direction for both patients and the healthcare industry.
HealthKit is the fundamental framework for Apple's Health app. It will enable patients to request clinical documents that adhere to the HL-7 standard for the exchange of documents between providers.
By downloading an app that taps into HealthKit, patients will have the ability to request these medical documents and view them in a patient-friendly format. Since these records are usually displayed in a format that's hard for patients to understand, apps rely on HealthKit to decode the records into files that make sense to the average patient. If a patient doesn't have an app that can pull records, HealthKit can also access them through Safari or the Mail app.
These apps must meet strict safety standards, so patients need not worry that their requests will endanger the privacy and security of their health information. Plus, each request is taken as a completely new document pull, so information cannot be changed or compromised. And the app will also be prohibited from requesting patient documents as a background operation.
Apple developed HealthKit to encourage patients to accept and use mobile technology for healthcare. In the future, Apple plans to open HealthKit to third-party apps, so a doctor's office that has its own app could access a patient's outside medial records, as well as send their internal records to other providers.
Tap into the future of healthcare marketing. Contact MDG.
MDG, a full-service advertising agency with offices in Boca Raton and New York, NY, is one of Florida's top healthcare marketing companies and branding firms, whose healthcare clients include Dental Care Alliance, MDVIP, Max Planck Florida Institute, HCA East Florida, Primary Pharmaceuticals, and MD Now. MDG's core capabilities include branding, logo design, print advertising, digital marketing, mobile marketing, email marketing, media planning and buying, radio and TV advertising, outdoor, newspaper, video marketing, infographic development, website design and development, content marketing, social media marketing, and SEO. To learn more about the latest trends in healthcare marketing, contact MDG.