Are Americans Saluting American Products?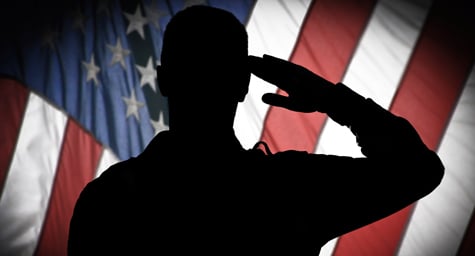 While America's pride in American brands was once in the red, new research shows that Americans are once again true-blue to American-made products. Many American companies are ushering in this patriotic pride by redefining the concept of American-made excellence. As a result, more and more Americans believe in the strength of the country and are proud to buy products that are made in the U.S.A. MediaPost.com explained how this resurgence of American spirit is helping American brands earn their stripes again.
Waving the American Flag Has Wavered Through the Years
National pride in American brands has fluctuated over time. In the peak of pride during World War II, American icons like Boeing and Jeep were established and American-made products were viewed as reliable and progressive. Yet this national pride declined from the 1970s through the 1990s as Japanese automakers and electronic brands captured consumers' attention.
But today, the tide has turned and a record number of Americans are returning to American-made brands.
The Comfort and Confidence of U.S.-Made Products
According to research, Americans feel more familiar with American brands than foreign brands. This comfort with American brands is part of what is increasing American preference for products made in the U.S.A.
And research shows that Americans are now giving national brands higher ratings for ease of use, design, styling, and overall innovation than brands from other countries.
Saluting American Brands
While a brand's country of origin makes a difference in most Americans' buying decisions, it matters most for food, healthcare, and financial services products. This is due to the perception of higher risk involved with these types of products.
Yet the view of American products varies by category, with the perception of American auto brands still slightly behind Japanese and European brands. But with the resurgence of pride in American-made products, most of the popular foreign brands like Honda, Toyota, BMW, Nissan, and Volkswagen have established manufacturing facilities right here in the U.S.A.
With American pride flying high again, American-made brands would be wise to promote their national heritage in all of their marketing efforts in order to flag down many more patriotic consumers.
Discover how patriotism is working its way into American marketing. Contact MDG.
MDG, a full-service advertising agency with offices in Boca Raton and New York, NY, is one of Florida's top branding firms. MDG's capabilities include print advertising, direct mail marketing, branding, logo design, creative, media buying and planning, radio and TV advertising, outdoor, newspaper, digital marketing, website design and development, online video advertising, infographic development, email marketing, video marketing, mobile marketing, content marketing, social media marketing, paid search marketing, and SEO. To learn about the latest trends in advertising and branding, contact MDG.