Are Paid Search Ads a Form of Native Advertising?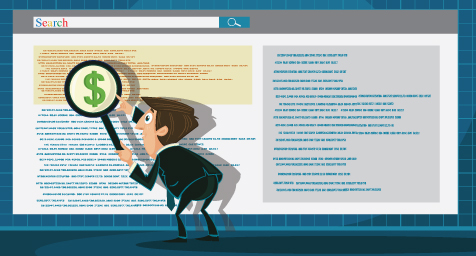 Are paid search ads a form of native advertising? Absolutely, says Laurie Sullivan of MediaPost.
In a recent article, Sullivan points out that the Interactive Advertising Bureau's (IAB) Native Advertising Playbook contains 20 references to "search" and specifically includes paid search ads as a format.
While marketers often think of native advertising as only sponsored stories/blog posts, the term actually encompasses a much wider universe of content. As Sullivan notes, paid search units that appear with organic results clearly fit into this broad framework.
In the recently released playbook cited by Sullivan, the IAB lists paid search ads as one of its six "core" native ad units. It also provides some best practices for publishers based on FTC guidance.
These paid search suggestions include:
Consumers should be able to easily distinguish a natural search result from advertising that a search engine delivers.
The publisher should use language that explicitly and unambiguously conveys whether a search result is advertising.
This language should be large and visible enough for consumers to notice it and should be located near the search result (or group of search results).
For publishers, the recommendations are a good reminder that search ads should be treated the same as all other native units. Specifically, they should always be accompanied by clear, unambiguous labeling to help consumers distinguish these paid offerings from organic content.
Stay on top and on trend in native advertising. Contact MDG today at 561-338-7797, or visit www.mdgsolutions.com.
MDG is a full-service advertising agency and one of Florida's top branding firms. With offices in Boca Raton, FL and New York, NY, MDG's core capabilities include branding, logo design, digital marketing, print advertising, email marketing, media planning and buying, TV and radio, outdoor, newspaper, video marketing, Web design and development, content marketing, mobile marketing, social media marketing, and SEO. To learn more about native advertising, contact MDG today at 561-338-7797.