Are TV Stations Losing Their TV News Audience to Facebook?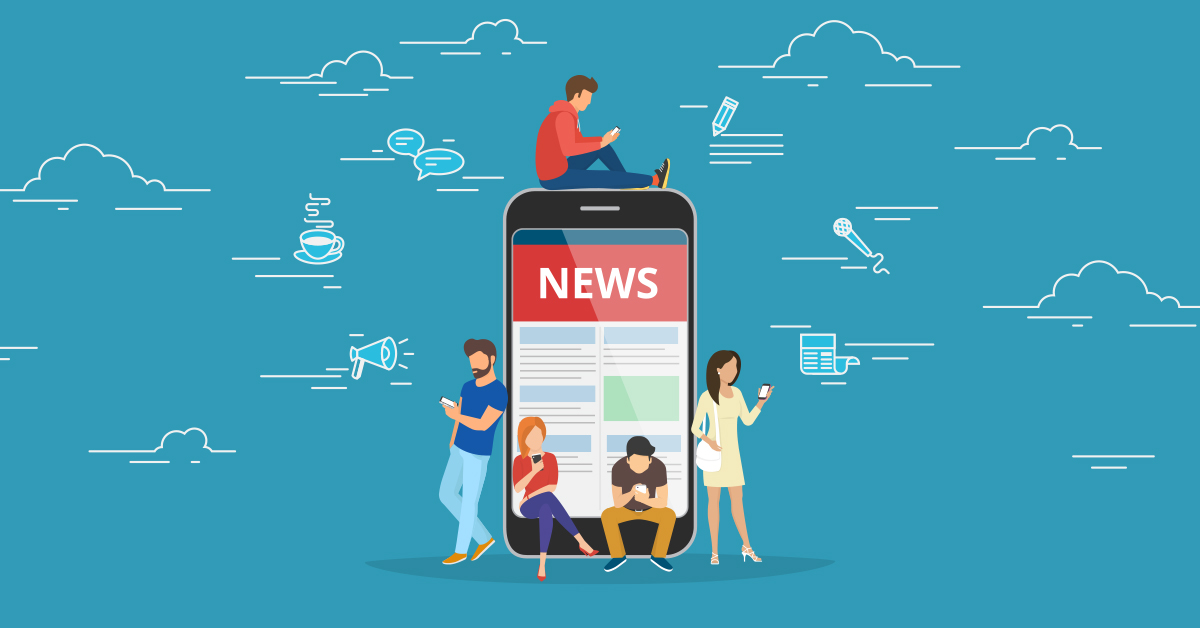 By now, it's old news that Facebook dominates media, but now TV stations are increasingly becoming aware that the social media powerhouse might take complete control of their TV news audience. Before digital media, TV stations were one of the only sources people had for the latest news coverage. But with the explosion of digital media and it's real-time reporting nature, TV news viewers have been increasingly tuning out TV for their news coverage. Instead, they're getting most of their national, regional, and local news from the social media giant. As Facebook continues to grow, TV stations are worrying and wondering if Facebook will become the only channel people choose for news. MediaPost shared more on Facebook's massive threat to both ratings and ad revenue for TV station news.
Most TV stations have only developed a mediocre online presence. They haven't embraced digital, social, and mobile channels as much as they probably should have. As a result, they're constantly losing market share as more and more people are depending on digital for everything in their lives, including their news coverage.
While TV stations typically air their news programs only a few times each day, Facebook offers 24-hour access to real-time news, from all over local towns to all over the world.
Facebook's huge audience of nearly two billion users continues to grow at a rapid rate. And, these users are spending more and more of their time on the social network, which gives them many more opportunities to follow the latest news. Consequently, more and more TV stations are feeling Facebook's impact and watching their audience, market share, and ad revenue slip away.
TV stations are trying to find new ways to fight off Facebook's domination of the news, however, it might be wise for them to see Facebook as more of an opportunity than a threat. They could use Facebook as a content supplier, which would allow TV stations to contribute news content through Facebook's Instant Articles feature. Then, stations could earn up to 60% of the ad revenue sold. Some forward-thinking TV stations, like Canada's CBC, already produce regular daily news shows and air them on Facebook Live.
The ease and convenience of using Facebook Live makes it incredibly simple for consumers to use it on a daily basis. If Facebook can market its Facebook Live as an opportunity for TV stations, the social leader could reach much more of the coveted local TV station audience. This would bring a higher percentage of the TV news audience onto the social platform for news coverage, yet it would also take a bigger bite into TV stations' news market share.
Yet, TV stations can relax a little for now. While there is currently no estimate of how much Facebook earns in total ad revenues compared to TV stations, it remains a tiny part of the total traditional advertising revenue generated by local TV stations.
Read about what's making news in media. Contact MDG.
MDG, a full-service advertising agency with offices in Boca Raton and New York, NY, is one of Florida's top branding firms. MDG's capabilities include print advertising, direct mail marketing, branding, logo design, creative, media buying and planning, radio and TV advertising, outdoor, newspaper, digital marketing, website design and development, online video advertising, infographic development, email marketing, video marketing, mobile marketing, content marketing, social media marketing, paid search marketing, and SEO. To learn about the latest trends in advertising and branding, contact MDG.