Are You Guilty of These 7 Major Social Media Mistakes?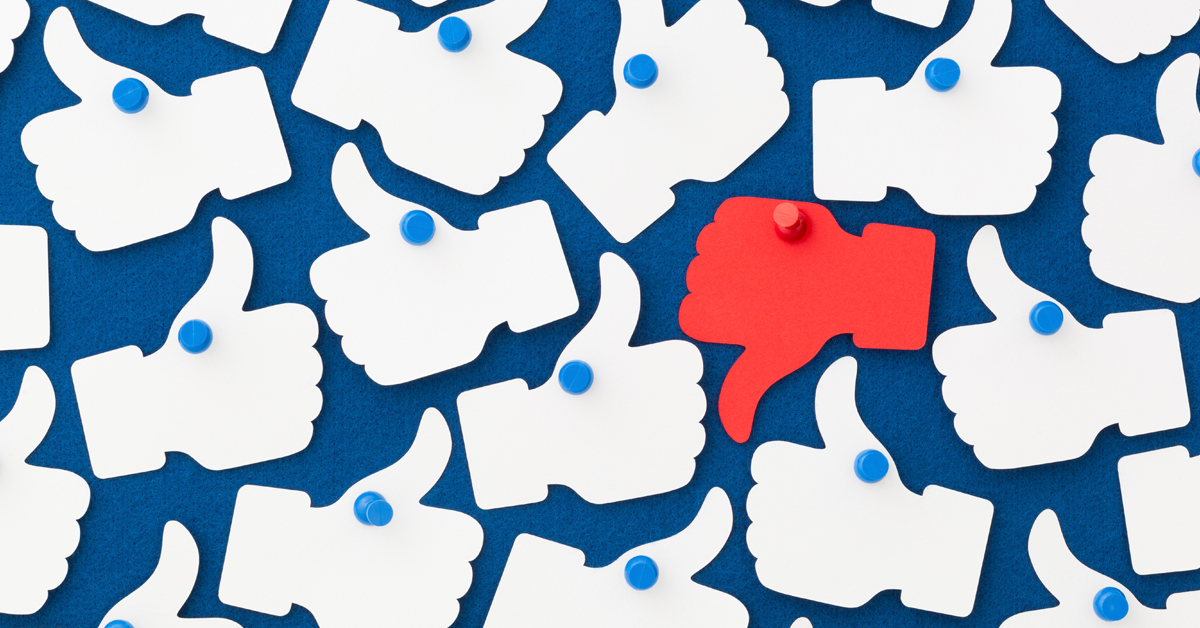 Social media can be a powerful tool for brand promotion and consumer connection, but what happens when buzz goes bad? Whether it's a minor mix-up, a sudden slip-up, or a major mess-up, many businesses and marketers have suffered the shame of a social media mistake. These social gaffes can happen to any brand at any time, especially since social media is still unfamiliar to many. A marketer or company may have the best intentions, but too many simply don't understand how to make the most of a social media presence and platform. As a result, they jump into social media and wind up with a marketing mess. The best way to avoid these fiascos is to be aware of the digital don'ts before it's too late. To help you avoid backlash with your social media marketing, we're sharing the top seven social media mistakes that you can't afford to make.
1. Assuming Social Media Marketing Is Free
Joining a social network may be free, but an effective social media strategy demands at least a small investment or it will be a waste of time. Since social media platforms don't prioritize business posts in news feeds, these messages are often buried beneath countless others. As a result, it's impossible for a business or a marketer to ensure that their posts are seen.
But according to StrategicMarketing.com, it's necessary to spend a little money in order to broaden a company's social reach and target specific audiences. Even though this may call for a small investment, it's likely to have a big payoff in social exposure and engagement.
2. Spending Time and Money on the Wrong Social Platforms
With so many established and emerging social media platforms today, it can be hard to know which channels are best for engaging the target audience. Unfortunately, it's not uncommon for a business to waste a lot of time and money on the wrong social platforms. This social media mix-up could be due to incorrect audience research or a prior marketing mistake, but it can cost a company a great deal of effort and expense.
To avoid choosing the wrong social channels, SimplyMeasured.com suggested first conducting researching to find out which platforms are preferred by the target audience. Once these channels have been determined, then it's best to focus all social media marketing toward them. In addition, it's wise to spread marketing messages across a few different social channels to maximize reach and exposure.
3. Inaccurate or Inadequate Audience Research
One of the secrets of successful businesses is an in-depth understanding of their target audience. But many businesses simply don't realize that knowing the target audience is just as important in social media. Effective social media is based on crafting content that's relevant and interesting to the audience. This content will prompt communication and lead to social engagement. That's why both brands and marketers must make the effort to really get to know their audiences. Know who they are, where they live, what they want, and what they would like from your brand.
Experts agree that the best way to find this information is by conducting audience research. Today, there are many methods available for performing this research with ease. This will accomplish three important goals:
It will provide important insight about the best ways to draw, connect, and communicate with the audience.
It will increase your understanding about how to craft social content that reflects and resonates with your community.
It will guide your social media strategy and ensure that the message and tone of your social media marketing is as effective as possible.
But Business2Community.com warned that there may be a major difference between the target audience on social media and the audience for other marketing efforts. That's why social media should be planned as both a separate marketing entity and a component of the overall marketing strategy.
4. Doing Everything on Your Own
If you think that social media is only for large businesses, think again. In fact, social platforms can offer very big benefits to small businesses. But a major mistake that small businesses make is trying to handle it themselves, instead of relying on an expert.
Content marketing demands a certain set of skills and specific expertise that most people don't possess. That's why it's wise to hire digital marketing experts. These specialists can develop an integrated content marketing solution for a business that includes social media, SEO, PPC, and web links. Working with experts will help ensure complete compliance with Google rules and regulations, which can have a major impact on social success.
5. Prioritizing Prospects Over Customers
Too many businesses are so focused on using social media to find new prospects that they completely ignore their current customer base. While generating prospects is an important part of business, a company can't afford to forget its existing customers.
The way to strike a balance between gaining prospects and keeping customers is by making both of them a priority. A business should offer special promotions and social content to attract potential prospects, but they should also develop the same for their customers and followers.
6. Posting Too Much About Business
Too many brands get involved in social media and only focus on sales promotion. But, it's vital to understand that social media is just as much about personal connection. If a brand only posts about new products and upcoming sales, they run the risk of being perceived as overly pushy and promotional. Sure, social media can be an effective way to raise brand awareness and increase sales, but the main goal of social media should be to build relationships with the audience.
So what are the best ways to approach social media to create long-lasting relationships? Smart strategies include sharing relevant articles, retweeting interesting content, posting useful information, teaching something new, solving a problem, or sharing humorous or meaningful messages. These types of posts must be created and repeated on a regular basis to show the audience that the business has an active social presence and wants to engage in an ongoing dialogue.
7. Not Paying Attention to Audience Feedback
The audience is the lifeblood of a business, but some companies don't take the time to listen to what their audience says or wants. Social media provides the perfect forum for audience feedback, but this insight is often ignored by businesses. By disregarding these audience comments and only promoting branded content, a company is wasting valuable opportunities to improve its overall business, marketing, and social media effectiveness.
But according to SocialMediaToday.com, the way to know what the audience thinks of both the content and the company is by monitoring all of the posted content and tracking response patterns. This can glean important insight to help a business refine or revise its social media content and overall marketing strategy.
Connect with the latest buzz in social media marketing. Contact MDG.
MDG, a full-service advertising agency with offices in Boca Raton and New York, NY, is one of Florida's top branding firms. MDG's capabilities include print advertising, direct mail marketing, branding, logo design, creative, media buying and planning, radio and TV advertising, outdoor, newspaper, digital marketing, website design and development, online video advertising, infographic development, email marketing, video marketing, mobile marketing, content marketing, social media marketing, paid search marketing, and SEO. To learn about the latest trends in advertising and branding, contact MDG.