Are You Making These 8 Hashtag Mistakes Right Now?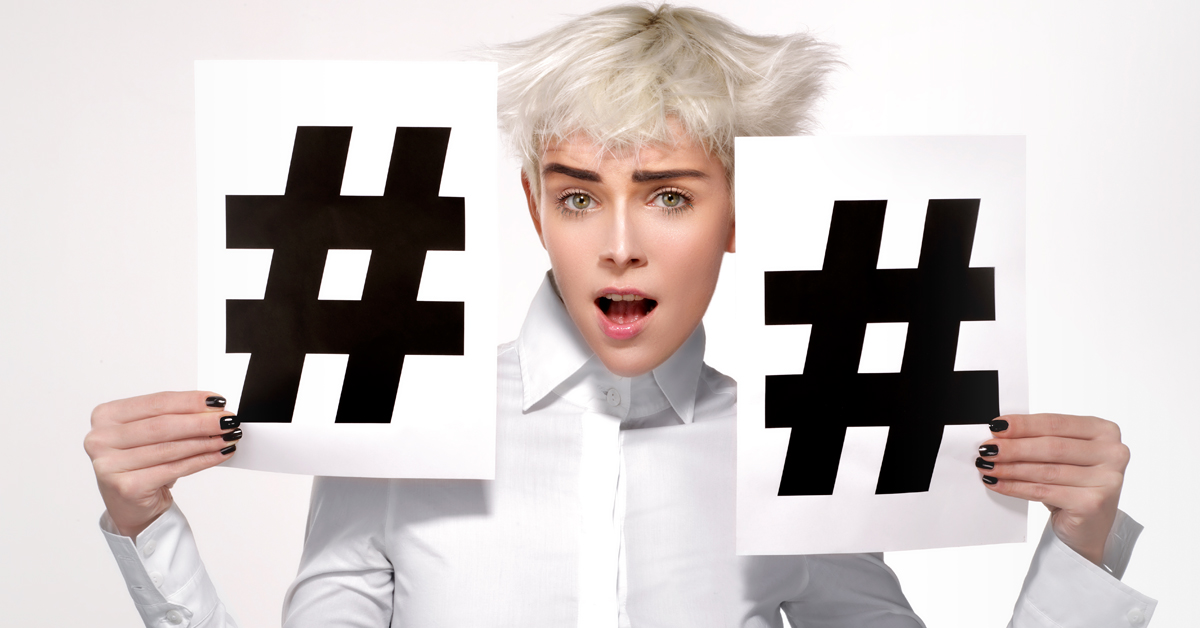 Today, hashtags are considered the last word in social media. They are an important part of a social media marketing strategy and essential for business growth, especially on major social media platforms like Instagram and Twitter. Sadly, too many businesses are making too many mistakes with their hashtags. To avoid later hassles and headaches with your hashtags, Social Media Today shared their top eight hashtags mix-ups and mess-ups to avoid at all costs.
1. Picking Only Popular Hashtags
While it may seem smart to select frequently-used hashags, these hashtags may earn lots of looks and likes, but they won't attract the people who are genuinely interested in your business. It would be wiser to choose hashtags that are specific to your target audience, the industry keywords, or the context of your posts.
2. Not Doing Your Hashtag Homework
Make sure to do your research before picking out your hashtags. Always search for potential hashtags on Instagram or Twitter to see the results that appear. Taking a little time to do a little research can actually save you a lot of trouble later and generate more interest. Try using specialized hashtag research tools to find new and novel hashtags that will help you stand out from all others.
3. Sticking to the Same-Old Instead of Seeking New Hashtags
While some widely-used hashtags will always attract engagement from audiences, you want to avoid relying on the same old stand-by. That's because they will soon become oversaturated with content and yours will lost get in the crowd. It's smarter to be bold, be brave, and be open to trying new and novel hashtags. Strive to refresh your hashtags on a regular basis to stay timely and relevant. Seeking out new hashtags may work more efficiently for your brand or business.
4. Not Looking at Local Hashtags
This is especially important if you have a brick-and-mortar location or want to target customers in a certain area. Try using location-centric hashtags such as #Manhattan or #ILoveNewYork. And, consider getting involved in the community to learn about the local area, gain community exposure, and develop strong relationships. If your business is supporting a local event, use hashtags related to the event to get noticed by other participants and attendees near your business.
5. Overlooking Related Hashtags
Rather than relying on only one main hashtag, trying out similar hashtags that are more conversational in tone can help you develop a deeper connection with your audience. Just make sure that these related hashtags remain within context of the post and the brand.
 6. Adding Too Many Hashtags to Captions
While occasionally using hashtags as captions can capture attention, avoid using too many hashtags in a single caption or having hashtags serve as the entire caption. The reason behind this idea is that overusing hashtags will make the message hard to read and drive people to disregard your posts altogether. Instead, stick to using between one and three hashtags in the message of a post.
7. Not Using Any Hashtags
Hashtags can generate lots of engagement for a business, so it's smart to include them in Instagram posts and tweets. Hashtags can also be a fast and easy way to gain exposure, as well as a useful search tool that can help more people discover your social media posts and profiles.
8. Failing to Analyze Hashtag Use
Many brands and businesses use hashtags to keep track of their posts for campaigns, but few remember to measure the success of their campaigns. These often-ignored metrics are vital to developing a strong social media marketing strategy. Tracking hashtags on a regular basis is a good way to analyze your campaign's success.
Follow what's new in digital marketing. Contact MDG.
MDG, a full-service advertising agency with offices in Boca Raton and New York, NY, is one of Florida's top branding firms. MDG's capabilities include print advertising, direct mail marketing, branding, logo design, creative, media buying and planning, radio and TV advertising, outdoor, newspaper, digital marketing, website design and development, online video advertising, infographic development, email marketing, video marketing, mobile marketing, content marketing, social media marketing, paid search marketing, and SEO. To learn about the latest trends in advertising and branding, contact MDG.