Are Young Adults Tuning Out from TV?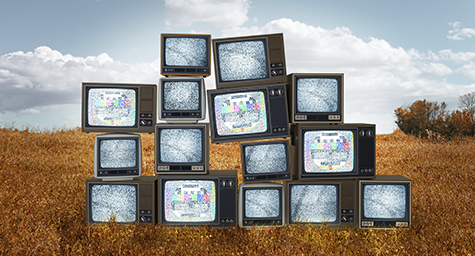 It looks like TV may no longer be the best way to channel young adults. According to a new study from MoffettNathanson Research, TV networks saw a 14% decline in live viewership among 18–34 year-olds from June 2014 to July 2015. And there was a 16% decrease among teens ages 12 to 17. While this only makes up a fraction of the multi-million-viewer TV audience, it's a sign that young adults are also watching other media. Yet the study also showed that certain TV networks saw their viewership increase, so it's important to know which networks are in tune with younger viewers. MediaPost.com aired more of the study results to show how TV is rating with viewers today.
Turning Down the Volume on TV
The study showed a 7% decrease in the total average viewership of 11 TV network groups. Viewership varied widely among specific segments:
16% drop in 12 to 17 year-olds
14% decline in 18 to 34 year-olds.
10% reduction in kids ages 2 to 11.
7% fall in the 35-to-49 age group.
2% dip in adults age 50 and older.
TV Networks Netted a Range of Total Viewership
Interestingly, not all TV networks saw such losses in their viewership. While some of the networks may have lost a number of viewers, both large and small networks saw their viewership increase. Tune in to this range of results in total TV viewers:
17% fall for A&E Networks.
17% decline for Viacom.
11% drop for Fox broadcast and cable networks.
Stable viewership for Scripps Network Interactive.
2% rise for CBS.
6% collective increase for independent TV networks.
A Balanced View of TV
A number of younger viewers may be turning away from TV, but there's still a large audience of all ages of viewers. While it's important for marketers to stay aware of media trends, TV still remains very relevant.
Watch for what's new in media. Contact MDG today at 561-338-7797 or visit www.mdgsolutions.com.
MDG, a full-service advertising agency with offices in Boca Raton and New York, NY, is one of Florida's top branding firms. MDG's capabilities include print advertising, direct mail marketing, branding, logo design, creative, digital marketing, media buying and planning, radio and TV advertising, website design and development, online video advertising, email marketing, content marketing, social media marketing, and SEO. To learn about the latest trends in advertising and branding, contact MDG today at 561-338-7797 or visit www.mdgsolutions.com.