As Google Hummingbird Takes Flight, Content Marketers Should Take Note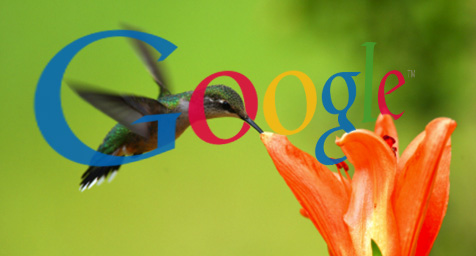 After announcing its move away from organic keyword data, Google took the next step in the evolution of search by launching its Hummingbird update. So how will these shifts impact content marketers? MarketingProfs.comreports that these two moves signify Google's continued transition from keyword-based search to semantic search. So you can rest assured, "relevant, useful content remains critical."
Although keywords will still play a role in SEO strategy, they will become less significant as Google grows more adept at determining the intent behind a query. This shift has come in response to the longer queries people now enter in an effort to narrow results. In a gradual move toward greater search accuracy and more conversational responses, Google has begun analyzing the context surrounding a query.
This latest move follows the previous addition of Google's Knowledge Graph, with its more detailed answers displayed in search results. By giving a more complete response on the results page, the Knowledge Graph attempts to eliminate the need for users to navigate to other sites in search of additional information.
Expanding on this idea, Hummingbird continues Google's transition toward a more conversational approach. It marks a major step forward in how we get information from its search engine. In making search more conversational, Google is moving toward closer alignment to actual human behavior.
When people pose questions in normal conversations, those questions have context, such as place, time, intent, and so on. By attempting to understand this context, Google can deliver answers similar to the way a participant would answer a question posed during actual human dialog—not based solely on what's being asked, but by how, when, where, and by whom it's being asked.
This new approach has significant implications for content marketers. While it's not yet time to eliminate keywords altogether, Hummingbird does indicate that Google is continuing its shift in favor of relevant, meaningful content. In response, marketers must change the way they think about queries, results and rankings. Instead of asking what words potential customers are most likely to place in the search field, marketers should instead ask, "What do my potential customers want to know?"
By anticipating the right questions, they can then create content that provides the right answers. Answers that Google Hummingbird will deem relevant in its conversations with users.
To discover how to make your content perform more effectively, contact MDG today at 561-338-7797 or visit www.mdgsolutions.com.
MDG, a full-service advertising agency with offices in Boca Raton and New York, NY, is one of Florida's top creative ad agencies. MDG specializes in developing integrated marketing strategies, exceptional creative executions, and solid branding and media-buying strategies that give clients a competitive advantage. Our core capabilities include print advertising, branding, logo design, creative, digital marketing, media planning and buying, radio and TV advertising, Web design and development, online video advertising, content marketing, social media marketing, and SEO. To stay on top of the latest trends in content marketing and SEO, contact MDG today at 561-338-7797. For more about the search strategies that will lead Google to your content, check out the "Top 10 Types of Content That Google Favors."