As Smartphones Become Mobile Healthcare Aids, Ads May Follow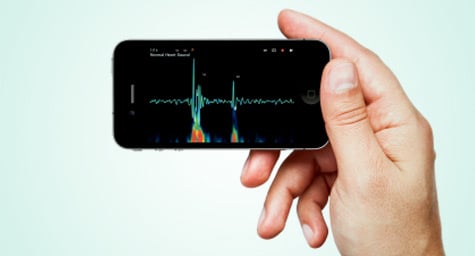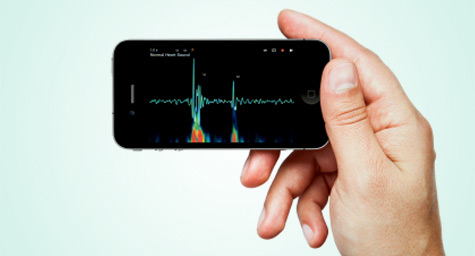 Today, more and more young people are using their smartphones for issues related to healthcare. In fact, younger people are much more likely than their older counterparts to seek healthcare information on their mobile devices. Advertisers have noticed this trend and spent $3 billion online in 2011, with $818 million for mobile advertising, according to PricewaterhouseCoopers. The New York Times reported on how the Web offers healthcare firms many new online advertising opportunities to connect with younger health-conscious consumers.
In January, three of the top health symptoms searched for on Yahoo Mobile were pregnancy, herpes, and H.I.V. Interestingly, these youth-related search topics were not popular on desktops, which are more frequently used by older demographics. The most common desktop healthcare searches included heart attacks and gastroenteritis, which are generally experienced more by older individuals.
While older people often use their desktops to search for medical symptoms, mobile users regularly download weight-loss apps to help them manage and track their diet and exercise. According to comScore, approximately one-third of mobile users in January kept track of their diet and exercise on their smartphones, while even more used their tablets to record their progress.
Now, healthcare-oriented companies are realizing that more people are accessing their websites via mobile devices. Some brands are even using social media channels and online surveys to learn more about the customers they could reach through mobile advertising. Unfortunately, healthcare companies have been reluctant to embrace online advertising. Many drug companies are having a hard time figuring out how to properly present safety information on a smaller screen.
Despite this hesitation, advertising firms are encouraging these companies to advertise online. "The return on investment is much higher than radio or TV," said Lee Slovitt, media director at Heartbeat Ideas. In addition, mobile devices are also being used at home rather than just on the go, which opens up numerous opportunities for these healthcare companies to constantly connect with consumers.
While some consumers who seek healthcare information online are worried about their privacy, this has not prevented younger people from using their smartphones and other mobile means in their ongoing quest for better health.
To incorporate creative mobile advertising into your healthcare marketing, contact MDG.
MDG, a full-service Florida advertising firm with offices in Boca Raton and New York, NY, specializes in developing targeted Internet marketing solutions, exceptional creative executions and solid branding and media buying strategies that give clients a competitive advantage. Our core capabilities include branding, logo design, creative, digital marketing, print advertising, mobile advertising, media planning and buying, TV and radio, Web design and development, email marketing, social media marketing and SEO.
At MDG, our 360° marketing approach uses just the right mix of traditional and online media to reach your healthcare marketing goals. While some industries may fare better in print and others online, we strive to create a balanced approach where digital and traditional marketing efforts support each other and your marketing message is tailored to the medium. To stay on top of the latest healthcare marketing trends, contact MDG.
Read more at NYTimes.com.