AT&T Nets Basketball Stars for N.C.A.A. TV Ads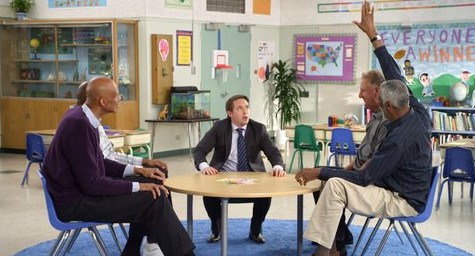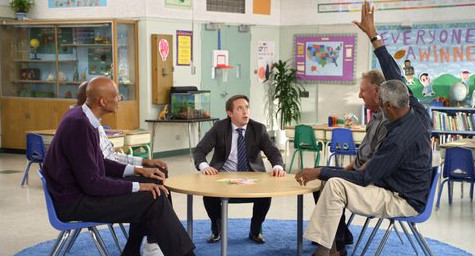 AT&T is extending its series of successful TV ads to play up its sponsorship of the 2013 National Collegiate Athletic Association's men's basketball tournament. The updated "It's Not Complicated" series of TV commercials feature basketball themes and professional players discussing simple issues with a serious young man played by comedian Beck Bennett. These differ from the original commercials where children in a classroom interacted with the comedian over similar concepts. The New York Times reported on the details behind the resurgence of the popular advertising campaign.
The original series of television commercials has been a huge hit with audiences, as shown by high TV metrics, numerous YouTube views, and lots of social media buzz. This type of acclaim is extremely difficult to get in a category as competitive as telecommunications. The ads have also inspired plenty of copycat versions from all kinds of companies.
For the updated series of ads, AT&T tapped top basketball players from the past and present, including Kareem Abdul-Jabbar, Magic Johnson, Larry Bird, and Bill Russell. Set in a similar classroom setting to tie the series together, the new ads have the players sitting in larger chairs answering questions posed by the comedian. The result is a fresh and funny take on a popular concept that plays perfectly to both the basketball-loving audience and people who enjoy lighthearted ads, whether they are familiar with the advertising campaign or not. 
Adding to the overall humorous tone, the two updated TV ads include fun sight gags, such as the comedian jumping up to high-five a tall player for a correct answer and awkwardly hugging a player when his feelings get hurt.
The two new ads are scheduled to air during the final games of the tournament and alternate with the original ads starring the kids. The basketball-themed ads are expected to end at the tournament's championship game, yet a positive public response may persuade AT&T to extend their run. If these ads are as warmly embraced as the originals, this could lead to an ongoing concept that can be simply and smartly changed to play off other events.
To leverage the power of creative TV ads, contact MDG.
MDG, a full-service advertising agency with offices in Boca Raton and New York, NY, is one of Florida's top creative ad agencies. Our 360° approach uses just the right mix of traditional and digital marketing to reach your advertising goals. While some industries may fare better in print or TV ads, and others online, we strive to create a balanced approach, where traditional and digital marketing efforts support each other and your message is tailored to the medium. To learn more about the latest trends in marketing and advertising, contact MDG.
Read more at NYT.com.