Backing Indie Bands To Sell Cars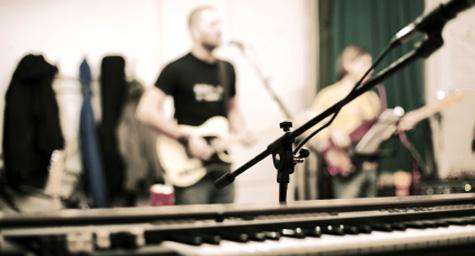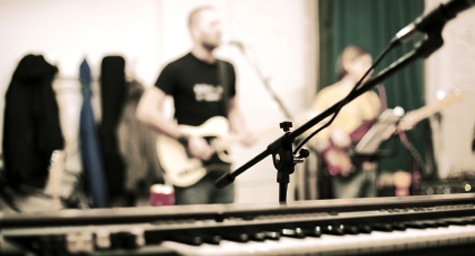 In Toyota's quest to attract younger customers for its Scion model, the automaker has bucked the safe route of celebrity endorsements in favor of the risky move of subsidizing music genres with a very limited following. The New York Times reported on why Toyota has jumped on the niche music bandwagon.
While Toyota has occasionally released music for years, the company has now taken on a role similar to that of a record label by sponsoring a complete campaign of record releases, videos, and tour support for approximately 20 indie acts. Its quest for extremely marginal forms of music has led to its discovery of various heavy metal bands, garage-rock groups and little-known dance subgenres like moombahton.
"My goal is for Scion to stand out as a corporation that gets behind the music community — not the entire music community — and for the brand to represent the feeling that everybody gets something," said Jeri Yoshizu, Scion's manager of sales promotions and the architect of its cultural strategy. "Scion gets something out of it, the kids get something out of it, the artists get something out of it. It's not just one way."
Though Toyota has been an innovator in marketing through music and has inspired other brands to follow its formula, the connection between selling cars and indie bands is not quite clear. The Scion debuted to great momentum, but sales have been declining in recent years. Plus, despite its target market of 18-to-24-year-old consumers, the Scion's average buyer is actually 37.
Regardless of whether it drives sales, Toyota has chosen to remain supportive of the arts as a show of good will to the underground music community and its legions of young followers.
If you're interested in discovering creative new ways to market your brand, contact MDG.
MDG, a full-service Florida advertising agency with offices in Boca Raton and New York, NY, specializes in developing targeted Internet marketing solutions, exceptional creative executions and solid branding and media buying strategies that give clients a competitive advantage. Our core capabilities include print advertising, branding, logo design, creative, digital marketing, media planning and buying, TV and radio advertising, customer relationship management, loyalty programs, public relations, Web design and development, email marketing, social media marketing and SEO. View MDG's creative marketing portfolio.
Read more at NY Times.