Behavioral Data is a Powerful Untapped Marketing Asset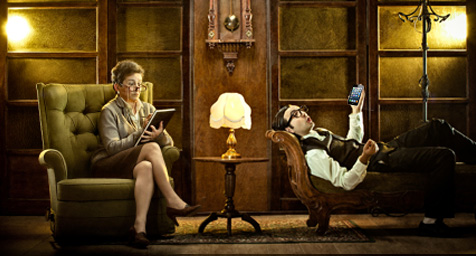 Businesses that practice behavioral marketing—i.e., those that take specific automated steps with prospective customers based on their actions across channels—consistently see higher returns on their marketing investments, according to research by Silverpop and Forrester Consulting.
Yet, despite the clear benefit, the study found behavioral data remains a largely untapped marketing asset.
The report was based on a survey of 157 U.S.-based marketing professionals. Some key findings include:
Only 17% of marketers assess themselves as mature practitioners of behavioral marketing.
Early adopters perceive significant benefits to the tactic—a higher percentage of behavioral marketers grew revenue faster than planned compared with non-practitioners (53% versus 41%).
44% of marketers surveyed believe the use of behavioral marketing leads to a greater return on investment, and 42% believe it leads to higher customer satisfaction.
B2B businesses that utilize behavioral marketing attribute 34% of their total sales revenue to the practice and B2C marketers attribute 26%.
Only 45% of marketers are capturing and consolidating customer behavioral data from multiple channels in a single database—an important step to practicing behavioral marketing effectively.
As Bryan Brown, Silverpop's director of product strategy, notes: "Marketers have come a long way in automating their efforts, [but] not all are using marketing automation at its full potential and incorporating buyer behavior into their campaigns.
Part of the reason for this hesitancy may lie in the complexity of execution. For many marketers, connecting data across channels and establishing the right automated steps to react to customer insights can seem daunting.
However, as the report notes, there are a number of incremental steps marketers can take to slowly gather intelligence on buyer behavior and increase the complexity of campaigns. Over time, these small changes can pay off in a big way, leading to greater customer satisfaction and a better return on marketing investment.
Discover the difference behavioral marketing can make for your brand. Contact MDG today at 561-338-7797 or visit www.mdgsolutions.com.
MDG is a full-service advertising agency and one of Florida's top creative ad agencies. With offices in Boca Raton, FL and New York, NY, MDG's core capabilities include branding, logo design, digital marketing, print advertising, mobile marketing, email marketing, media planning and buying, TV and radio, outdoor, newspaper, video marketing, Web design and development, content marketing, social media marketing, and SEO. To stay on top of the latest trends in marketing and advertising, contact MDG today at 561-338-7797. To learn more about making your brand a data-driven success, take a look at "How to Become a Data-Driven Success Story."