Believable Branding: What Form of Brand Messaging Do Consumers Buy Into? [Infographic]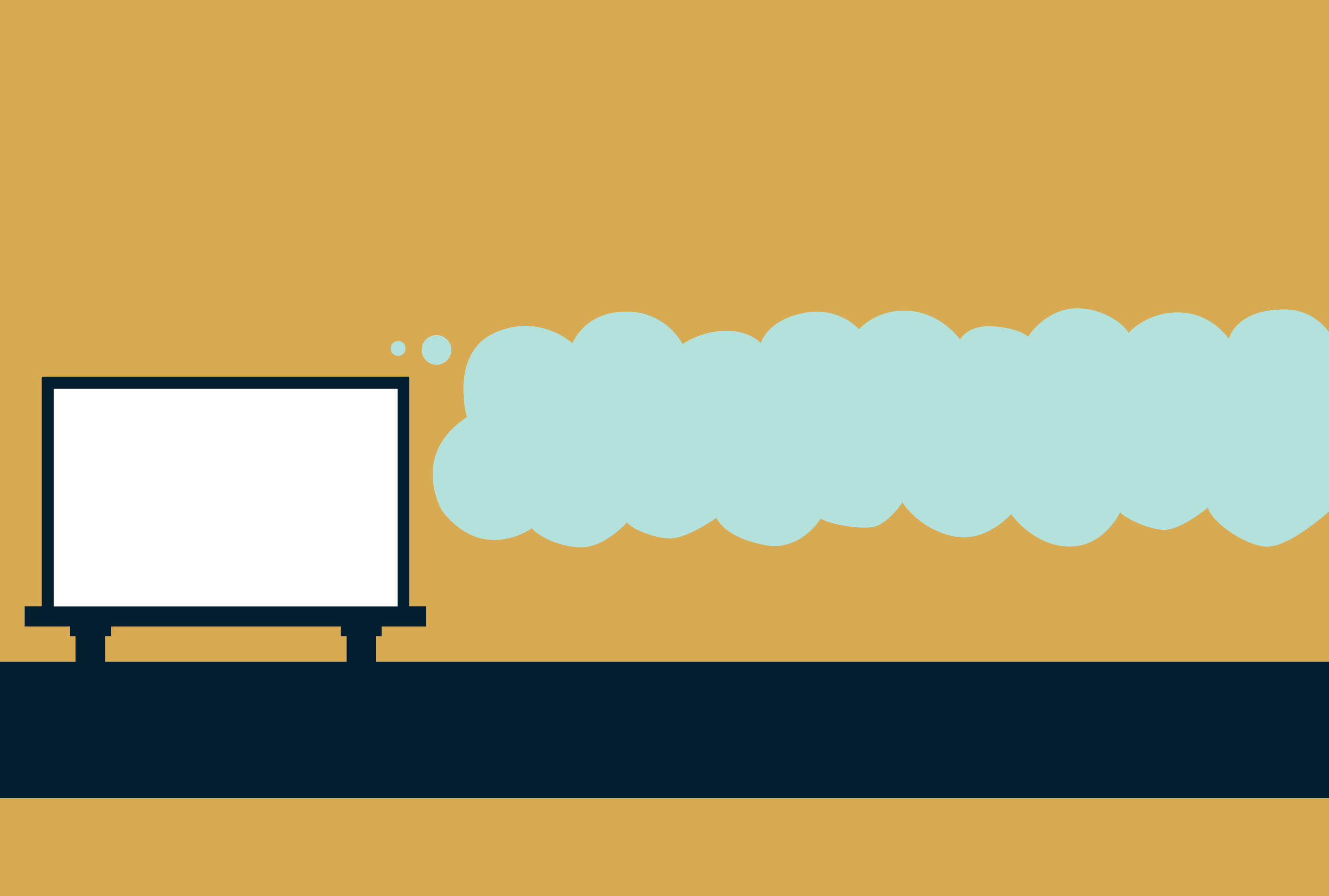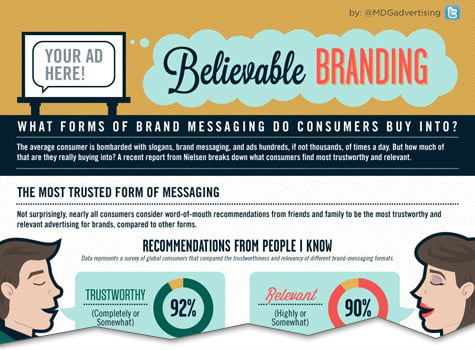 In the race to win over customers and win out over the competition, brands today are inundating consumers with a barrage of brand messages and ads. Whether consumers believe in these mass marketing branding messages had been a mystery. Until now. A recent Nielsen report on the levels of worldwide trust in brand messages and advertising inspired MDG to develop the following informative infographic. It reveals the kinds of communications and content considered most relevant and trustworthy by consumers, as well as the advertising formats and formulas winning the battle for brand believability.
First, the infographic touches on the trustworthiness of various brand messages. Consumers rated recommendations from friends and family as the most reliable, with a whopping 92 percent of respondents trusting them and 90 percent calling them highly or fairly relevant.
Next, traditional media took to the ring with editorial content deemed the most trustworthy by 58 percent of respondents and relevant by 55 percent. This format was closely followed by TV commercials, magazine ads, outdoor formats, and newspaper advertising, which were all viewed as both trustworthy and relevant by almost half of the respondents.
Still, the battle among online ad formats rages on with consumers giving the greatest credence to online reviews from fellow customers. Three-quarters of respondents viewed these online opinions as relevant and 70 percent considered them trustworthy. More than half of respondents believed that branded websites and subscriber emails were also credible and pertinent. Consumers placed the least amount of confidence in the plethora of online ads, yet they were still seen as relevant and trustworthy by more than one-third of respondents.
Lastly, the infographic covers how mobile ads are finally making progress with consumers as their level of confidence in these ad formats steadily grows. In fact, text ads on smartphones were deemed relevant by 31 percent of respondents and trusted by 29 percent, while one-third said that mobile display ads were both relevant and trustworthy in their minds.
For a closer look at the exact facts and figures behind the believability of brand advertising, check out this interesting infographic.

Spread the Word
MDG, a full-service Florida advertising agency with offices in Boca Raton and New York, NY, specializes in developing targeted Internet marketing solutions, exceptional creative executions and solid branding and media buying strategies that give clients a competitive advantage. Our core capabilities include print advertising, branding, logo design, creative, digital marketing, media planning and buying, TV and radio advertising, infographic design, customer relationship management, loyalty programs, public relations, Web design and development, email marketing, social media marketing and SEO. View MDG's creative marketing portfolio.