Benjamin Moore Launches Socially Responsible Advertising Campaign to Revitalize Cities and Towns Across North America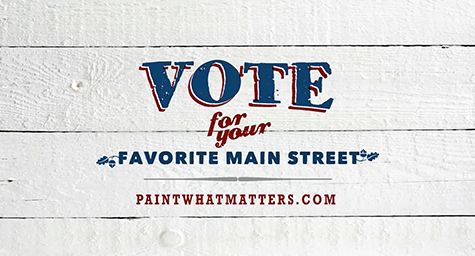 Premium paint brand Benjamin Moore is refreshing its own image by revamping Main Street America's. As part of its heartwarming "Main Street Matters" campaign, the 130-year-old company is planning to repaint 20 American main streets as a way to share the inspiring story of its own Main Street heritage and proud history of supporting smaller independent retailers. By shifting its focus away from the do-it-yourself audience, this new strategy will allow the brand to distinguish itself from the competition. Their timing is ideal since the housing market appears to be finally on the road to recovery in the form of higher home prices, sales, and ad pages. The cost of this brand renovation will be about a 60% increase in the company's ad budget, which was reported to be $14 million in 2012. AdAge.com covered the details on how Benjamin Moore is updating its image by upgrading America's.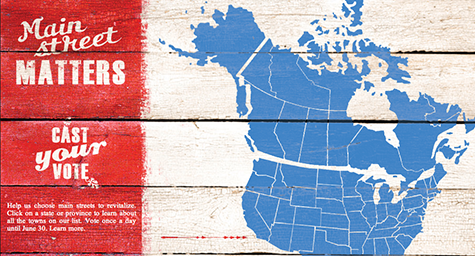 It's the first time we're connecting the dots…between who we are and how we act in our communities and how we actually sell our products," said chief marketing officer David Melancon. "We sell great products through independent retailers and dealers around the U.S. and Canada, and we think that's a good story to tell."
The "Main Street Matters" campaign will include TV, print, radio, online, and social media marketing that encourage people to go online to PaintWhatMatters.com and vote for their favorite towns. The campaign will revitalize cities and towns across North America, and will run through the next year.
A highlight of the campaign will be a 30-second TV commercial voiced by Brad Pitt who will remind people about the nostalgic benefits that make Main Street matter. The company has had an ongoing partnership with the actor through his Make it Right charity which constructs healthy houses, buildings, and communities for people in need.
In a display of support for the types of Main Street businesses the campaign advocates, the company chose smaller and medium-sized newspapers to run their full-page print ads to announce the contest.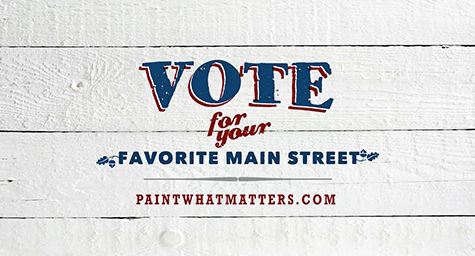 Online voting will be open through June 30 when the top 20 towns will be selected.  Then, Benjamin Moore will work with their national retailers and local partners in each city to professionally paint the chosen Main Streets. Each of these painting projects will be filmed and the footage will be used in the brand's upcoming marketing and for a possible documentary.
According to Mr. Melancon, Benjamin Moore's high-end products and established reputation in the industry set the brand firmly apart from its competitors. To further distinguish its appeal, the company has a number of exclusive designer and retail partnerships and plans to add even more in the coming months.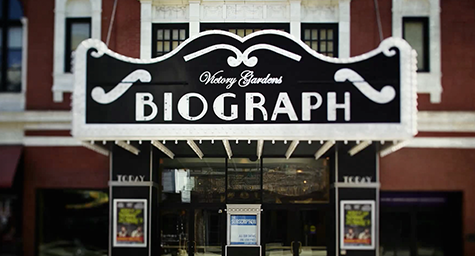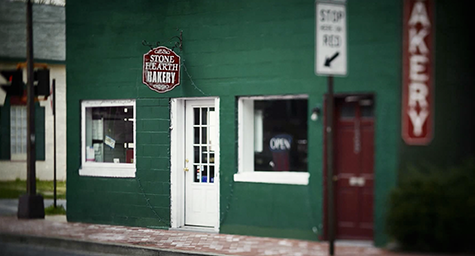 The brand's marketing shift away from the do-it-yourself consumer is based on their belief that their paint is best used by a professional. They still want the consumer to select their colors, but they prefer the actual painting to be handled by a designer or contractor. For this reason, shoppers will still be able to purchase paint online, but it must be picked up at one of the 4,000 local Benjamin Moore retailers. This will bring shoppers into the local stores and ensure that these small businesses get the patronage.
"I call it social responsibility," explained Mr. Melancon. "Serving our customers well with the best products, serving our communities well by being involved, and being a good corporate citizen, I think all of those things do contribute to the bottom line."
Implement a socially responsible marketing campaign and everybody wins. Contact MDG today at 561-338-7797 or visit www.mdgsolutions.com.
MDG is a full-service advertising agency and one of Florida's top creative ad agencies. With offices in Boca Raton, FL and New York, NY, MDG's core capabilities include branding, logo design, digital marketing, print advertising, mobile marketing, email marketing, media planning and buying, TV and radio, outdoor, newspaper, video ads, Web design and development, content marketing, social media marketing, and SEO. To stay on top of today's trends in marketing and advertising, contact MDG today at 561-338-7797. To learn more about the impact of socially responsible campaigns, see "Facebook Status Dramatically Increases Organ Donor Registrations."