Beyond Mass Customization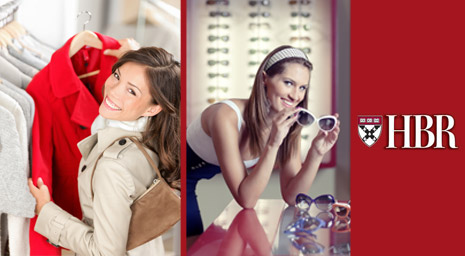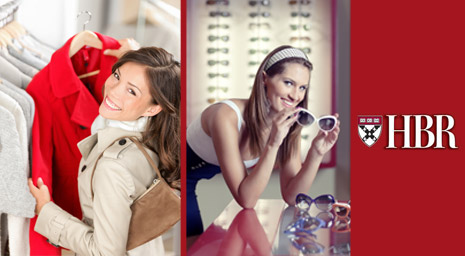 Harvard Business Review regularly focuses on the most important issues facing companies today through its interactive resource, The HBR Insight Center. The following information is gleaned from a recent installment of their series on how the growing obsession with customer service excellence is driving managers to transform their companies into customer-focused organizations. This particular post is about moving past the broad concept of mass-customized markets and onto the notion of each customer as his own market filled with multiple marketing opportunities.
In the 1987 book, Future Perfect, Stan Davis coined the concept of mass customization, whereby each customer should be considered his own market whose personal needs must be met by companies. Today, marketers are elaborating on that idea by realizing that each customer is made of multiple markets based on their particular needs at various times and in different situations.
Shopping for clothing is a prime example. Based on different weather conditions, a customer may shop for coats in the winter, T-shirts in the spring, and swimsuits in the summer. It's the same single customer, but each season he's in a different market than the season before, which creates more opportunities for companies to fulfill the multiple markets within each consumer.
For companies to fully capitalize on this concept, they must first divide their offerings into specific components. If they sell products, these can be separated by individual size, color, functionality, etc. If they provide services, these can be divided by performance level, frequency, and other particulars. This will allow businesses to have a complete overview of their offerings, which will make it simpler to mix and match these components to satisfy each customer's needs. Armed with a greater understanding of everything the company can offer, the next step is to work with each customer to help them figure out exactly what they want so you can position your offerings to meet their needs.
This doesn't mean you should overwhelm them with choices. On the contrary, consumers don't like having too many choices, but they do want companies to anticipate their wants and automatically provide the products and services they need at certain times. For instance, consumers want warmer clothing in the winter, so a clothing manufacturer would offer coats to suit colder conditions. Since each consumer will have their preference of color and design, the manufacturer would create a variety of styles to suit their different tastes. By having the coats in the stores in time for colder weather, the company is tailoring and presenting its offerings to meet the needs of each individual customer. Ultimately, the company has customized its merchandise to meet each person's specific needs at a specific time. That same customer will have a need for swimsuits in the summer, so the company would follow the same formula.
It's also helpful to keep track of customers' preferences. Savvy companies create databases of personal profiles filled with every interaction and their complete purchasing history. This allows companies to continue to anticipate each customer's needs and provide the right offerings at the right time. As you can see, each consumer is comprised of multiple markets, which translates into multiple marketing opportunities for companies that understand the true value of customer customization.
To learn effective ways to strengthen your customer connections, contact MDG.
MDG, a full-service Florida advertising agency with offices in Boca Raton and New York, NY, specializes in developing targeted Internet marketing solutions, exceptional creative executions and solid branding and media buying strategies that give clients a competitive advantage. Our core capabilities include print advertising, branding, logo design, creative, digital marketing, media planning and buying, TV and radio advertising, customer relationship management, inbound marketing programs, public relations, Web design and development, email marketing, social media marketing and SEO. View MDG's creative marketing portfolio.