Big Data is Making a Big Impact on Hospitality Marketing in 2016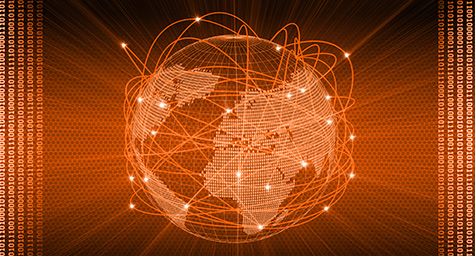 Hotels depend on data to determine the types of travelers today who are looking and booking. While a hotel's historic data has long been its primary form for financial and forecast decisions, there's been a shift toward real-time Big Data to enhance profits and practices. Now, Big Data is providing hotels with all the important insight and information to improve their operations. NsightForTravel.com explained why Big Data will stay essential for hotels this year.
How Hotels Have Welcomed Big Data
Big Data first hit the big time for hospitality in 2015. At this time, advances in hotel marketing and merchandising began enabling hotels to use Big Data to pinpoint shoppers by source market geography and demographic details. These Big Data resources exceeded the capabilities of a hotel's website, which had previously provided hotels with these insights.
All of a sudden, hotels were able to send the ideal promotions, display ads, emails, and OTA ads to precisely the right markets at precisely the right moments. It also gave hotels the ability to fine-tune their most critical functions, such as distribution and pricing. It also started proving its value in marketing by optimizing a hotel's performance on its social channels, digital properties, email communications, and online review sites.
The Big Future for Big Data for Hotel Marketing
In 2016, expect more hotels to welcome Big Data as it evolves into a practical tool for gaining greater results and revenue. Big Data will prove itself by providing hotel marketing directors with real-time, reliable data for making the most effective and efficient decisions.
The trend toward accepting Big Data will be driven by larger independent hotels and smaller chains. This is because the success of these segments largely depends on their ability to be innovative and increase revenue despite higher third-party costs and limited distribution access. Their smaller size also makes it easier for them to adapt their operations rather quickly.
These segments' acceptance of Big Data will soon ripple throughout the industry and make Big Data into big business for hotels of all sizes and scopes.
Stay up to date on what's new in hospitality marketing. Contact MDG.
MDG, a full-service advertising agency with offices in Boca Raton and New York, NY, is one of Florida's top hospitality marketing companies and branding firms. MDG's core capabilities include advertising, branding, logo design, creative, infographic development, digital marketing, creative media planning and buying, radio and TV advertising, website design and development, email marketing, mobile marketing, content marketing, social media marketing, and SEO. To stay on top of the latest trends in hospitality marketing and advertising, contact MDG.