Big Pharma Benefits from New Opportunities with the New Healthcare Act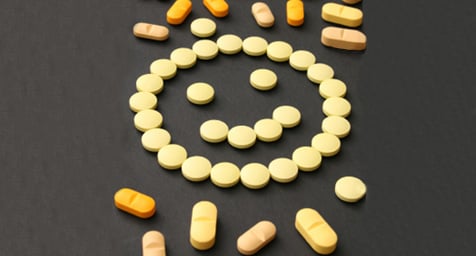 Healthcare in America is completely changing and it's making Big Pharma change right along with it. Between the debut of Obamacare and the public's growing distrust of drug companies, pharmaceutical brands have to change for the better. The old days and ways of pushing pills is evolving into an age where Big Pharma brands become partners with patients and supply the tools and tips to improve their lives. From online health facts to mobile apps and interactive tools, pharmaceutical companies are starting to see that these patient-friendly features are the latest and greatest forms of marketing. For a closer look at the changing face of pharma, Adweek.com explained how the largest and leading drug companies are seeing that helping their market is the best way market.
"The era of Big Pharma and the marketing of the magic of a pill is gone," said Kate Cronin, global managing director at Ogilvy CommonHealth PR. "Now, pharma brands are about everything that surrounds a pill, including services, disease awareness, education and prevention."
The largest target audience for this all-inclusive approach is patients dealing with the troubling trifecta of diabetes, heart disease, and obesity. Pharmaceutical brands are spending billions to advertise to these patients, which they hope will simultaneously improve their images amid consumer doubt about their motives.
While healthcare reform seems to have infinite rules and requirements, pharmaceutical companies are focused on three key aspects that could revolutionize the entire system.
First is the fact that the public's rush to get new insurance will cause many primary care physicians to become overloaded. As a result, these doctors, nurses, and medical assistants will need plenty of help. And pharma brands want to come to their rescue to offer the patient support that providers cannot. In doing so, these drug companies can get a better understanding of their target markets and have a chance to win back the trust of consumers.
A prime example is MerckEngage.com, which is a website from Merck that offers free personal health tracking, food and exercise tips, health-related content and customized email messages. Along with these healthy living features are useful interactive tools that help people monitor their calories, exercise, weight, blood pressure, blood sugar, cholesterol, migraines and more. Physicians who register with Merck can get regular updates of their patients' activities and progress. The website has already drawn more than eight million visitors since its launch in February 2010, and has recently added mobile versions for both patients and providers.
The second matter concerns the way that healthcare reform strives to keep chronically ill patients from getting worse. This requires that patients take their medications on a regular basis. This is where pharma can really make a difference. In fact, many drug companies have already launched branded programs to help consumers stick to their medication regimens. By providing consumers with reminders and reassurance, these drug brands are ultimately reducing the costs of healthcare and increasing their overall drug sales. It's a novel approach where everyone benefits.
This concept has come to life in Britain, where AstraZeneca has partnered with tech company Exco InTouch to develop Web-based and mobile tools that help patients and their physicians privately manage chronic conditions. The process calls for patients to collect and review their own clinical data as their doctors use real-time information to customize their care.
The final factor affecting pharma's future is the way that insurance companies and healthcare networks will now determine which drugs are prescribed based on their overall efficacy. This is in stark contrast to the long-held practice of individual doctors choosing which pills to prescribe. This is driving drug brands to improve the value of their products by building bundles of services around them. These services include behavior modification, tracking tools, education, and support. So rather than merely sell pills, now pharma can brand and promote their products as bundles made for certain conditions. This can help brands win over insurers and ACOs.
This marketing approach can be attributed to Lilly's online diabetes program, which offers a wide range of diabetes-related tools and information. The most popular features are the interactive tools like the meal planner, carbohydrate counter, and guides for preparation in every situation. And all of these tools can be instantly made mobile with the convenient app. The widespread acceptance of these websites and apps is leading pharma to develop even more. They're realizing that these patient-centric tools can collect data and reach consumers in exciting and effective ways. In addition, these tools offer insight into behavior patterns to help drug brands help these consumers.
Of course, there's no denying the power and popularity of social media. It should come as no surprise that there are huge numbers of consumers seeking health advice on social media platforms today. This trend has not gone unnoticed by pharma, which is why almost half of all drug companies plan to use much more social media over the next few years. Social media offers tremendous opportunities for branding, marketing and public relations. And its interactive and personal nature gives greater meaning to any social media marketing message.
As healthcare reform proceeds to redefine the industry, it's giving pharma a chance to renew its identity. Rather than just bring drugs to the market, pharma now wants to bring help and hope to consumers. And that's a prescription for a successful outcome.
Discover the latest trends and tips in healthcare marketing. Contact MDG.
MDG, a full-service advertising agency with offices in Boca Raton and New York, NY, is one of Florida's top healthcare marketing companies, whose clients include Dental Care Alliance, MDVIP, Max Planck Florida Institute, Primary Pharmaceuticals, and HCA East Florida. MDG's 360° approach uses just the right mix of marketing media to reach your advertising goals, where traditional, digital, and social media marketing efforts support each other and your message is tailored to the medium. Learn more about the latest trends in healthcare marketing by contacting  MDG. To discover how healthcare marketers and brands can reach consumers actively seeking information and insight, download MDG's comprehensive report, "Driving Change in U.S. Healthcare Marketing."