Bigger Online Ads Hope To Draw TV Dollars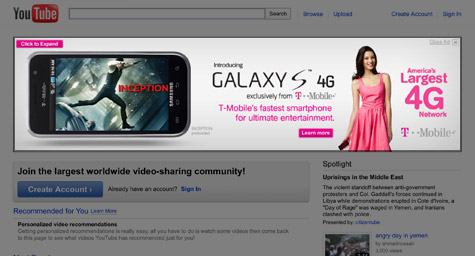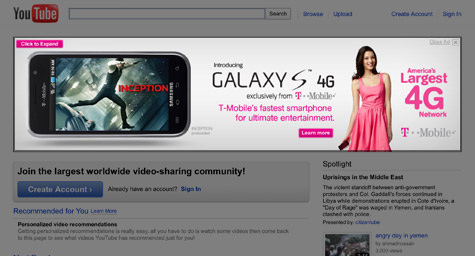 The Interactive Advertising Bureau (IAB) recently selected six new online ad formats in an attempt to answer marketers' requests for larger, more noticeable messages that appear very similar to TV advertising. The six new online ad formats were selected from 36 entries submitted by 24 companies in a competition developed by the IAB last year. According to Advertising Age, the winning entries came from AOL, Unicast, Google, Pictela, Genex and Microsoft. All of the formats are fairly large, with many high-resolution and interactive elements, such as videos and movie trailers, quizzes, games and shopping modules.
"The goal was to develop brand-friendly ad units," said Peter Minnium, consulting director for the IAB. "We know the Web is optimized for direct marketing, but there wasn't much of a creative canvas for brand advertising."
While advertisers have traditionally used the Internet as a direct response medium to fulfill existing demand, brand advertisers are focused on creating demand by appealing on an emotional level, which is largely achieved through TV and glossy magazines. The goal of these bigger, more rich ad units is that they will attract those dollars to the Web, where targeting can improve their overall effectiveness.
The competition was judged primarily by creative executives at large ad agencies, along with a few publishing professionals. The winning online ad formats come closer to TV ads, yet without the typical TV commercial disruption. All of the new formats were designed to gain the attention of viewers without interrupting the Web experience, such as Genex's winning format that discreetly slides across the screen when clicked by the user.
"Mirroring TV advertising makes sense, since television viewers continue to migrate to their computers and mobile devices," says Karen Bleier, media director at MDG. "Being interactive and engaging is imperative to communicating a brand's message and boosting results. I'm certainly open to considering any interactive advertising options that will cut through the clutter, overcome banner blindness, bring awareness to our clients' brands, and won't interfere with the user experience. Now it's up to publishers to offer those kinds of alternatives."
Over the next year, the IAB will evaluate the winning formats to see which gain a wider acceptance with online publishers. Those that do will become a part of IAB's official roster.
"We're very optimistic that publishers will accept our new unit, mainly because advertisers are asking for it," said Jeff Levick, head of sales for AOL. "We think it's a bold step forward for display advertising as whole."
Karen Bleier is MDG's media director. MDG, a full-service Florida advertising agency, with offices in Boca Raton and New York, NY, specializes in developing targeted Internet marketing solutions, exceptional creative executions and solid branding and media buying strategies that give clients a competitive advantage. Our core capabilities include print advertising, branding, logo design , creative, digital marketing, media planning and buying, TV and radio, public relations, Web design and development, email marketing, social media marketing and SEO. To view MDG's portfolio, click here.