Brands Move to Music to Get in Tune with Younger Audiences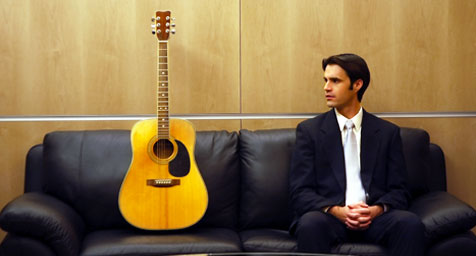 The U.S. recording industry has not been breaking any records in the 21st century. In fact, the music business has dwindled to half its height of $14.6 billion in 1999. But just as music seemed played out, there's been a revival in interest from advertisers and their branding firms, who are using music to get in sync with younger consumers. eMarketer.com gave us the inside track on how brands are adding music to their mix.
While music was once only used as background in ads, brands are now getting involved behind-the-scenes on the making and marketing of musical entities. They're nurturing talent, launching albums, making videos, and running studios. It's no longer enough to place songs in ads. Today, brands want to produce and promote their own talent and they're using these efforts to play to young audiences.
For instance, American Express, VEVO, and YouTube have banded together in "Unstaged," which is a series that partners musical acts with famous actors and directors in all kinds of short sketches.
Nissan has also tapped VEVO for a video series. Theirs shows emerging artists giving their personal spin to popular songs. Each of the clips displays bold tones of branding, from text introductions of sponsorship to product placement of Nissan cars.
Ford is another brand that's making a play for youth through music. The company has partnered with Live Nation in a Web reality series that features both known and new artists driving Ford Fiestas to different cities to fulfill their rider tasks. The artists advance through different rounds, with the winner receiving their own Fiesta and an all-access pass to Live Nation concerts for a year.
As more and more brands turn to music to set a young tone for their advertising and branding, expect some new and exciting collaborations that strike the right note with younger consumers.
Follow the beat and the buzz of advertising. Contact MDG today at 561-338-7797 or visit www.mdgsolutions.com.
MDG, a full-service advertising agency with offices in Boca Raton and New York, NY, is one of Florida's top branding firms. MDG's capabilities include print advertising, direct mail marketing, branding, logo design, creative, digital marketing, media buying and planning, radio and TV advertising, Web design and development, online video advertising, email marketing, content marketing, social media marketing, and SEO. To learn about the latest trends in advertising and branding, contact MDG today at 561-338-7797 or visit www.mdgsolutions.com.