Breaking News On The Value Of Newspaper Ads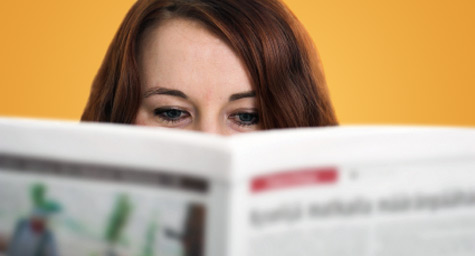 The Center for Media Research reports that newspaper advertising is the leading advertising medium used by consumers in shopping, planning and making purchasing decisions. Data from Frank N. Magid Associates reveals that 52 percent of all adults rely on newspapers to help with their shopping preparation and purchasing decisions, while 72 percent of all adults regularly or occasionally read newspaper preprints, and 90 percent read the newspaper's Sunday inserts.
"More than all other media, adults continue to turn to newspapers to inform shopping decisions that lead to purchases," said John Sturm, NAA President and CEO.
In terms of the effectiveness of newspaper advertising, the data shows that 79 percent of people surveyed took action as a result of a newspaper ad in the last month, while 54 percent cut out a coupon, 46 percent purchased an item advertised, 37 percent visited a Web site for more information and 20 percent tried something new.
Newspaper's transition to an online layout has been the topic of much debate, but the data indicates that advertising on local newspaper Web sites ranked second among online options for advertising sources. Newspapers lead other media sources as being the most valuable for planning a shopping trip, being the most believable and trustworthy, and being the best at bringing sales to attention. The data also reveals that newspaper is the primary medium for checking advertising, far ahead of every other type of media.
While newspapers are increasingly plagued by rumors of obsolescence, these findings show that consumers still consider newspapers to be an important part of their purchasing decisions and a valuable part of their lives.
MDG, a full-service Florida advertising agency, with offices in Boca Raton and New York, NY, specializes in developing targeted Internet marketing solutions, exceptional creative executions and solid branding and media buying strategies that give clients a competitive advantage.Our core capabilities include print advertising, branding, logo design, creative, digital marketing, media planning and buying, TV and radio advertising, customer relationship management, loyalty programs, public relations, Web design and development, email marketing, social media marketing and SEO. View MDG's creative marketing portfolio.