Campaign ROI Isn't the Only Game in Town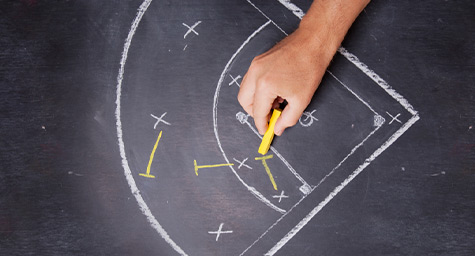 Campaign ROI is a classic marketing metric used to compare the amount spent on a campaign to the revenue it generates. In theory, this should provide enough information for marketers to directly attribute revenue and understand a campaign's overall marketing effectiveness. Since so many outside factors can affect the final spend, a better way to gauge marketing success is to focus on a campaign's influence since this is the driving force behind its total performance and profits. To provide a better understanding of this marketing mindset, DirectMarketingNews.com used the analogy of baseball to help marketers stay at the top of their game.
Consider how campaigns can influence a sale by preparing the prospect to act on a promotion. A similar scenario is seen in baseball. For example, it's a smart move to have a team's two solid hitters be the third and fourth in the batting order. This is because a pitcher may opt to walk to avoid going against a good hitter in the hope of getting the next batter who's not as strong. If the pitcher walks the third hitter, having the fourth hitter be just as strong gives the third hitter more chances to score in response to the fourth's hits.
Marketing campaigns are similar to batting order in the sense that one campaign can influence the one that follows. Once marketers are able to attribute influence to different campaigns, they can see how certain campaigns are more effective with particular products, promotions, and prospects. They can also understand how different conditions and circumstances can affect campaign performance. This insight allows them to tailor marketing campaigns for optimal results.
As a result, marketers no longer need to collect data and then whittle it down into useful information. Instead, they can use their information to gain direct knowledge about customers inside the sales process. Then, they can customize campaigns to hit home and score sales.
Baseball comes into play in yet another way. According to additional insight from DirectMarketingNews.com, marketers must optimize their short-term results while keeping an eye on their long-term goals. In baseball terms, they need to focus on making short-term hits while working to score long-term wins.
Learn about the latest digital marketing methodology. Contact MDG today at 561-338-7797, or visit www.mdgsolutions.com.
MDG is a full-service advertising agency and one of Florida's top creative ad agencies. With offices in Boca Raton, FL and New York, NY, MDG's core capabilities include branding, logo design, digital marketing, print advertising, mobile marketing, email marketing, media planning and buying, TV and radio, outdoor, newspaper, video marketing, infographic development, Web design and development, content marketing, mobile marketing, social media marketing, and SEO. To stay on top of the latest trends in marketing and advertising, contact MDG today at 561-338-7797. To learn more about the factors that affect the success of social media marketing, take a look at MDG's infographic, "The ROI of Social Media."