Can Credit Unions Profit from Social Media?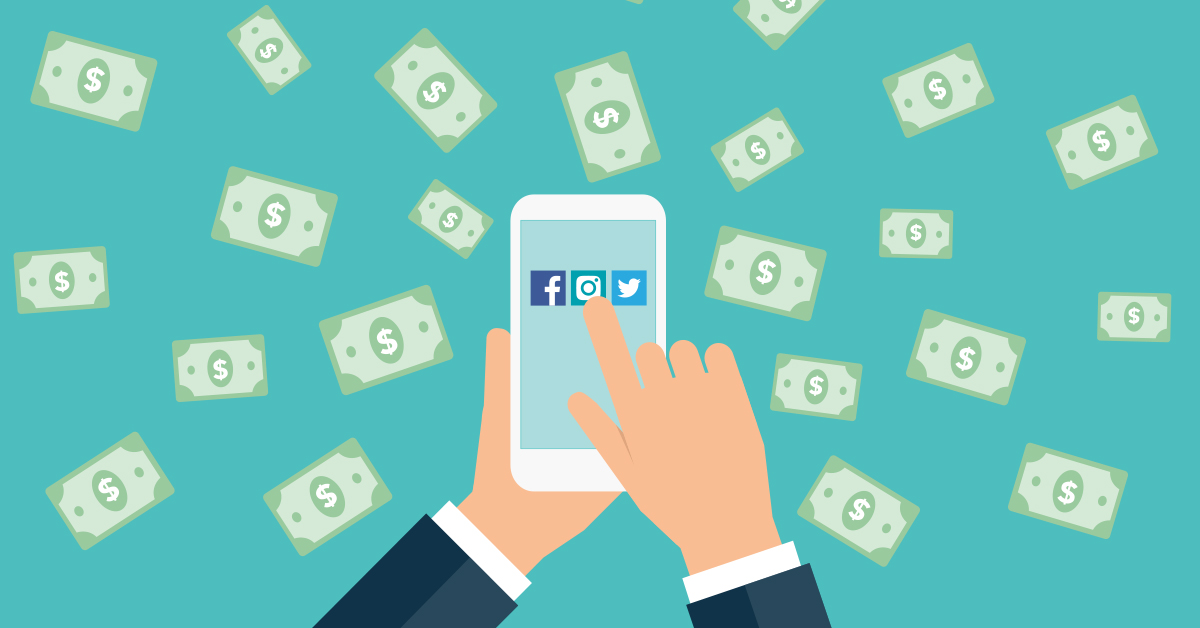 According to the "State of Marketing" report from Salesforce, 82% percent of marketers think that social media marketing is central to their business. And 75% were generating ROI from the channel. Over the past year, the perception and usage of social media marketing has tripled among marketers surveyed for the report. This has been attributed to savvier strategic planning, smarter social platform use, and better paid media capabilities. Yet credit unions and other financial institutions still have a difficult time adopting and adapting to social media. But when it's properly planned and executed, social media can be a very effective and efficient means of customer acquisition, member engagement, and community outreach. CreditUnionTimes.com shared six strategic ways for credit unions to cash in on social media.
1. Invest in a Proper Plan
If you fail to plan, then plan to fail. Don't bother getting started with social media if your credit union only plans to post an occasional social link because you won't get anything out of it. Social media doesn't happen on its own. It takes consistent attention and quality content. Most of all, social media demands a proper plan that aligns it with business goal and then continuously support them. If your credit union is committed to increasing member growth, driving loan opportunities, or improving the brand's standing, then social media is well worth the time and effort.
2. Spend Time on Measurements Relevant to Your Goals
Having a plan in place identifies the goals that your credit union hopes to accomplish. Once you're aware of these goals, you know what you want to measure and you're able to analyze your ROI metrics by your goals. That's why it's important to stay focused on the metrics that matter to what you want to achieve. To see how social media contributes to customer acquisition, correlate social referral traffic to the credit union's website. To see the effect on member growth, analyze social interaction, especially from content postings. Regular measurement of social media provides a gauge of your success.
3. Bank on Engagement
Social media is based on engagement, so your credit union better be ready to engage on a regular basis. After all, social media is designed as an open forum for communication among members, the community, and the credit unions. Consistent conversations lead to a growing social community, so be sure to set up the resources required to continually engage with your social followers.
4. Capitalize Only on Pertinent Platforms
Don't waste time trying to be on every social media platform. Research has shown that the most successful credit unions only select the social networks most relevant to their goals and members. Start by getting a solid grasp of each social platform and what makes each unique. Then, structure your social media strategies and content to leverage the strengths of each platform. This is much smarter than placing the same content on every possible platform. When it comes to social media, less can be more.
5. Make Paid Media Pay Off via Social Media
Credit unions that leverage paid media on social networks have solid social media strategies. Some of these efforts require the use of paid media. A small budget for paid media helps ensure the reach and engagement of your social content. And even though it requires a minimal investment, it can lead to major rewards.
Invest in the top tactics in credit union marketing. Contact MDG.
MDG, a full-service advertising agency with offices in Boca Raton and New York, NY, is one of Florida's top branding firms. MDG's capabilities include print advertising, direct mail marketing, branding, logo design, creative, media buying and planning, radio and TV advertising, outdoor, newspaper, digital marketing, website design and development, online video advertising, infographic development, email marketing, video marketing, mobile marketing, content marketing, social media marketing, paid search marketing, and SEO. To learn about the latest trends in advertising and branding, contact MDG.