Car Wars: Infiniti Battles Lexus In The Social Media World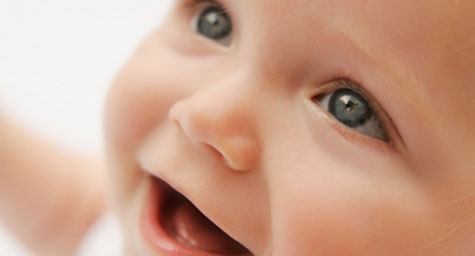 MediaPost.com reports that Infiniti is striving to position itself as a leader in the premium auto segment with a new "Challenger" campaign that will let consumers use social networking sites to choose the media rotation of two of its 15-second ads. In addition to targeting the luxury auto market, these aggressive commercials take aim at rival Lexus by alluding that its brand is dull while Infiniti is dynamic.
In one of the commercials, an infant in a cradle quietly gazes up at a mobile made of luxury car-shaped ornaments. The accompanying voiceover says that some luxury lulls, as the figurine of a Lexus grill glides past. Suddenly, an exciting visual of an Infiniti fills the screen with the announcer adding that there's also luxury that thrills.
The second spot suggests that some luxury is practically a sedative as a couple sits in a Lexus with spa-like avocado masks and cucumber slices on their faces. Once again, this is followed by a thrilling shot of an Infiniti.
For now, Infiniti is only showing the ads on its YouTube channel, Twitter, and Facebook pages but the company wants its Facebook fans to vote for which of the 15-second commercials should air more frequently. Voting runs from July 18 through August.
"We believe in telling compelling stories with an attitude that feels more energetic and optimistic than traditional luxury brands," said Ben Poore, VP of Infiniti Americas. "Our commercials are bold, and serve as our proclamation of confidence in our ability to move our customers emotionally as well as physically."
Infiniti plans to launch additional social media marketing efforts, including online previews of the 2013 Infiniti XJ and a social media sweepstakes to attend the vehicle's debut at the upcoming Concours d'Elegance event.
MDG, a full-service Florida advertising agency with offices in Boca Raton and New York, NY, specializes in developing targeted interactive marketing solutions, exceptional creative executions and solid branding and media buying strategies. Our core capabilities include print advertising, branding, logo design, creative, digital marketing, media planning and buying, TV and radio advertising, customer relationship management, loyalty programs, public relations, Web design and development, email marketing, social media marketing and SEO. View MDG's creative marketing portfolio.
Connect with MDG on Facebook, Twitter and YouTube