CBS Proposes New TV Planning Model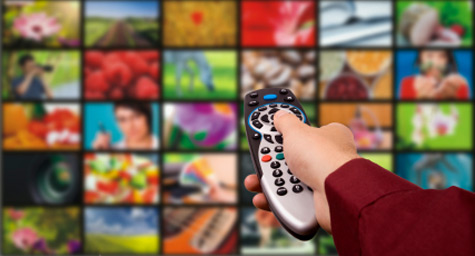 CBS has partnered with Nielsen to create new model for TV planning and buying based on viewer behavior and attitudes, rather than on traditional demographics, reports AdAge.
"Age and sex don't matter when it comes to TV ad effectiveness," said CBS Corp. chief research officer, David Poltrack. "The proposed model is a better predictor of what people buy and what makes them buy than demographics ever were."
CBS paid for the extensive research and analysis used to develop the new model, but Nielsen clients will have complete access to all of the data and analytics surrounding it. The network is running a series of experiments with advertisers to perfect the model.
CBS also purchased Nielsen Catalina Solutions, a joint venture that combines Nielsen's data with Catalina Marketing's shopper loyalty-card purchase data, for 20 categories and has already studied 15 of them. The data confirmed similar studies that have shown no link between the age of the demographic delivery of the campaign and the sales generated.
For its part, Nielsen turned to its recently acquired consulting firm, Cambridge Group, to develop the new model. The result is a six-part segmentation model based on behavior, motivation, psychographics and programming preferences. The six segments in the new CBS-Nielsen order are TV Companions, Media Trendsetters, Sports Enthusiasts, Program Passionates, Surfers and Streamers, and TV Moderators.
"With the six behavior types identified in the new segmentation model, we should be able to better reach our audiences when they are most receptive to receiving messages and poised to take action," said Karen Bleier, MDG's media director. "We incorporate Nielsen's Prizm segmentation data when making decisions regarding psychographics, behavior, lifestyle patterns, and similarities within a market, and we look forward to reviewing this new model. It will be interesting to see if it can improve results and whether a transition will take place across all media."
"This segmentation model could improve delivery of gross ratings points of heavy category users or other target audiences by 20% or more, compared with going after age-sex demographics with similar ad spending," said Kevin Bowen, principal at Cambridge. He added that better matching of ads to consumer interests also led to substantial improvements in ad, brand and message recall, as well as ad likability.
CBS is also working to apply this new model to digital, print, radio, out-of-home, and local markets. If the network gets its way, demographics may become an age-old symbol of yesterday.
Karen Bleier is MDG's media director. MDG, a full-service Florida advertising agency, with offices in Boca Raton and New York, NY, specializes in developing targeted Internet marketing solutions, exceptional creative executions and solid branding and media buying strategies that give clients a competitive advantage.Our core capabilities include print advertising, branding, logo design, creative, digital marketing, media planning and buying, TV and radio advertising, public relations, Web design and development, email marketing, social media marketing and SEO. View MDG's creative marketing portfolio.
Connect with MDG on Facebook, Twitter and YouTube