Check Out the Craziest, Coolest, and Most Creative Ads of 2016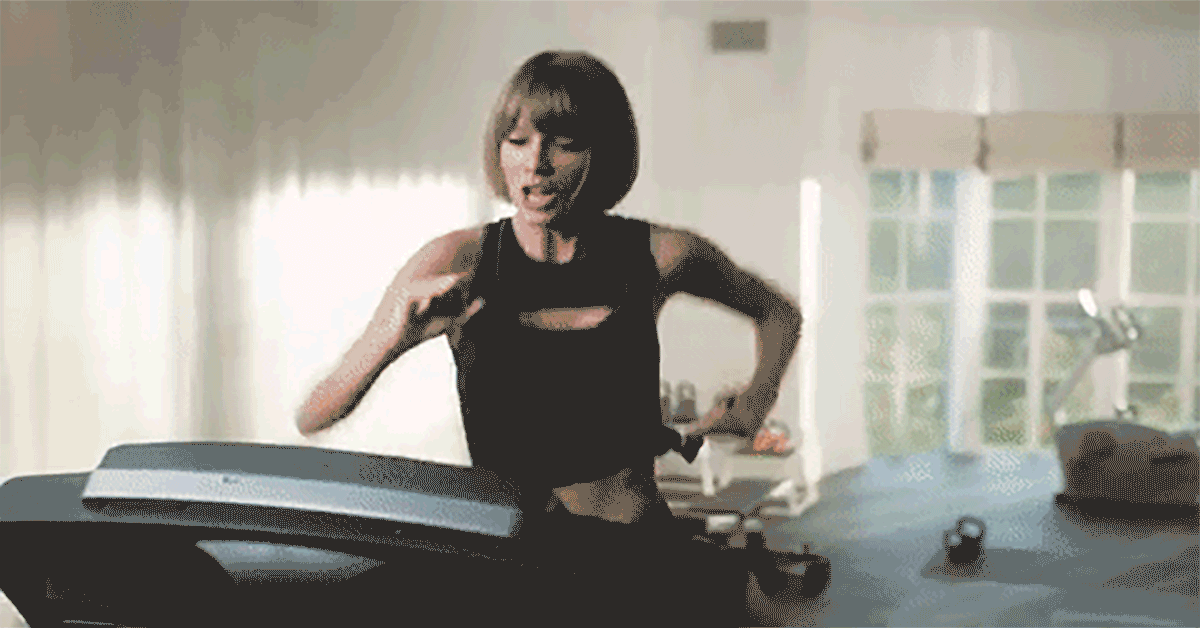 We never know what kinds of ads will show up every year, but 2016 showed us that advertising could still inspire, amaze, and surprise in creative and clever ways. And even though an abundance of ads were produced throughout the year, 10 stood out from the crowd by opening our minds, touching our hearts, or shaking our souls. To see which ads left an unforgettable impression on viewers in 2016, Adweek.com featured the top 10 ads that had everyone buzzing and buying.
10. Apple Music: Taylor vs. Treadmill
Agency: In-house
Apple used the world's biggest pop star to get a big laugh in this ad that featured singer Taylor Swift singing another pop star's song that wasn't quite music to our ears.
9. Old Spice: Rocket Car
Agency: Wieden + Kennedy
This Old Spice ad makes fun of classic machismo by showing a man building a rocket car, then speeding through the desert with dire results. Its sarcastic, snarky style showed that the brand has a hilarious sense of humor.
8. Morton Salt: OK Go—The One Moment
Agency: Ogilvy & Mather
In this collaboration between the rock brand OK and Morton Salt, the band filmed about four seconds of colorful explosions and then slowed the footage down into a four-minute video that cleverly featured Morton Salt's "Walk This Way" charity.
7. Kenzo: My Mutant Brain
Agency: Framework
This four-minute fragrance ad directed by Spike Jonze featured Margaret Qualley wildly moving to the beat of her mutant brain and blasting laser beams from her fingers. It may have reflected Jonze's earlier video for Fatboy Slim called "Weapon of Choice," but it was just kooky and crazy enough to stand on its own.
6. Jeep: Portraits
Agency: iris New York
This subtle 60-second Jeep ad simply showed portraits of both famous and ordinary Jeep drivers with a commanding voiceover that honored the automaker's 75th anniversary. The fact that it was a vertical video made it ideal for mobile, but also framed it for TV viewing.
5. H&M: Come Together
Agency: adam&eveDDB
Wes Anderson was at it again in this four-minute seasonal ad that featured a train delayed by bad holiday weather, but the train's conductor comes up with a crazy plan to celebrate the season on board. H&M fashions weave their way into the story for a heart-warming holiday ending.
4. Sandy Hook Promise: Evan
Agency: BBDO New York
This ad about a high school love story has a surprise twist that leaves viewers shocked and shaken. There were no warning signs before the blow, which made the ad even more memorable.
3. Nike: Da Da Ding
Agency: Wieden + Kennedy, Delhi
In this three-minute Nike ad, a group of Indian girls learn that sports aren't worth their time and that it's better to focus on school and marriage. In reality, these girls are a "dream team" of Indian women athletes and other stars, so the ad makes the idea that sports are useless seem completely senseless.
2. Audi: Duel
Agency: Venables Bell & Partners
This Audi ad features a male and female hotel valet who vie for the chance to park an Audi RS 7—but they fight in reverse motion. Its eye-catching choreography and perfect ending made it the star of its run during the presidential elections.
1. Under Armour: Rule Yourself—Michael Phelps
Agency: Droga5
This ad solely focuses on the intense training regimen and determination demanded of Olympian Michael Phelps. The awe-inspiring ad showed the price of dedicating one's life to being the very best and implied the same of the brand.
See what has everyone buzzing about in advertising. Contact MDG.
MDG, a full-service advertising agency with offices in Boca Raton and New York, NY, is one of Florida's top branding firms. MDG's capabilities include print advertising, direct mail marketing, branding, logo design, creative, media buying and planning, radio and TV advertising, outdoor, newspaper, digital marketing, website design and development, online video advertising, infographic development, email marketing, video marketing, mobile marketing, content marketing, social media marketing, paid search marketing, and SEO. To learn about the latest trends in advertising and branding, contact MDG.