Clearing Up the Natural Confusion About Native Advertising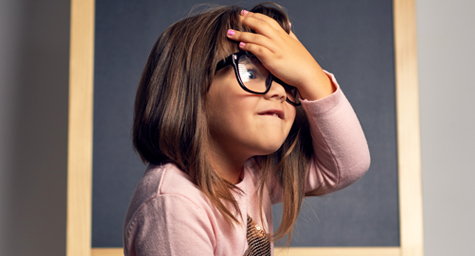 Even though native advertising has been popular for several years, the true definition of this branded promotional content is still foreign to many marketers. Some call it sponsored content, while others say it's brand journalism, and still other terms are used regularly. It appears that native content seems to mean different things to different people, so what is its true definition? MediaPost.com posed this question to marketing and media experts to uncover the natural meaning of native advertising.
One who is extremely familiar with this content concept is Joe Lazauskas, editor in chief of Contently, a website for best practices in native advertising and content marketing. He defined various terms used for the concept in the following way:
Native advertising: It's a general term for ads that reflect the environment they appear in.
Branded content: A synonym for content marketing.
Brand journalism: This isn't an actual term, but is commonly used by marketers to reference editorially independent sponsored content.
Sponsored content: A type of native advertising that resides between native advertising and branded content. It consists of brand-sponsored articles and videos placed on the websites and social platforms of influencers and publishers.
Meanwhile, Joe Pulizzi, founder of the Content Marketing Institute (CMI), defines these terms differently and asserts that native advertising is definitely not content marketing. His take on the topic is:
Native advertising: A directly paid opportunity where a brand pays for the placement of informative, interesting, useful content on digital platforms outside of their own media properties. It is typically highly targeted to a certain audience and does not directly promote a product or service. It also does not disrupt the user experience, but rather presents helpful information in a similar format to its surrounding content. Simply put, it's a way to deliver content to consumers.
Content marketing: A strategic marketing technique that involves creating and distributing relevant, valuable, consistent content to attain a defined audience and drive lucrative customer action by influencing consumer behavior.
All of these definitions should shed light on the meaning of native advertising. But no matter what a marketer calls it, native advertising is considered a very effective content marketing strategy.
Get a greater understanding of the power of native advertising. Contact MDG.
MDG, a full-service advertising agency with offices in Boca Raton and New York, NY, is one of Florida's top branding firms. MDG's capabilities include print advertising, direct mail marketing, branding, logo design, creative, media buying and planning, radio and TV advertising, outdoor, newspaper, digital marketing, website design and development, online video advertising, infographic development, *, video marketing, mobile marketing, content marketing, social media marketing, paid search marketing, and SEO. To learn about the latest trends in advertising and branding, contact MDG.