Cleveland Clinic's Blog Results In Revenue And Brand Awareness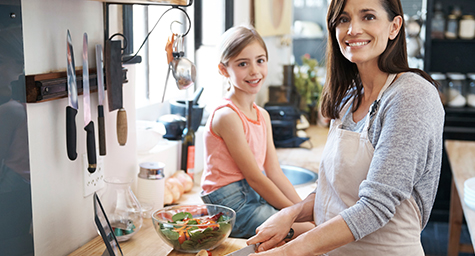 Most healthcare organizations don't realize the value of having a blog, but it can actually deliver very good outcomes. For instance, Cleveland Clinic can trace much of its revenue to its popular blog, Health Essentials. The blog already has three million readers a month and is expected to increase to four million by the end of this month. While this volume is valuable, the larger purpose of the blog is to raise their brand national awareness, boost revenue, and build their international reputation as a healthcare leader. HealthcareCommunication.com explained how Cleveland Clinic uses its blog to improve brand awareness.
Thriving with Digital
Health Essentials allows the healthcare organization to track its financial and marketing impact. Many blog posts include links to landing pages for treatment guides, where readers can fill out forms to receive the guides. This provides targeted consumer data that lets the brand both follow and follow up with these readers to find out which ones opt for each treatment at the famed facility.
In terms of building brand awareness, the blog helps the organization reach people on digital channels. According to the clinic's national awareness tracker data report, half of the people learned about the clinic from a digital source. Their blog posts on search engines helps more people to discover the clinic.
Health Essentials also strengthens the clinic's social media presence, with blog articles comprising 98% of its social posts. And these blog posts on social media continue to be their leading source of new brand awareness. They provide solid metrics on traffic, which demonstrate their success.
The Prescription for Content
Rather than push and promote pricey procedures, Health Essentials provides helpful and useful information to help people stay healthy. The blog is filled with practical stories relevant to readers' needs and interests. This approach allows the clinic to establish itself as a thought-leader and trusted resource in healthcare, rather than be viewed as simply promoting their treatments.
Their editorial team regularly meets with the clinic staff and health specialists to brainstorm concepts for content. They look for new research, timely health topics, clinic news, useful recipes, and other health-related subjects. In addition, syndication and advertising on the blog provide a steady stream of revenue.
The secret of the blog's success is really no secret al all. According to content marketing director Amanda Todorovich, "The key is really around continued communication and the sharing of data, showing the impact, sharing that this content is working in reaching people and engaging people."
Discover the healthy rewards of healthcare marketing. Contact MDG.
MDG, a full-service advertising agency with offices in Boca Raton and New York City, is one of Florida's top healthcare marketing companies and branding firms, whose healthcare clients include Dental Care Alliance, MDVIP, Max Planck Florida Institute, HCA East Florida, Primary Pharmaceuticals, and MD Now Urgent Care Centers. MDG's core capabilities include branding, logo design, print advertising, digital marketing, mobile marketing, email marketing, media planning and buying, radio and TV advertising, outdoor, newspaper, video marketing, infographic development, Web design and development, content marketing, social media marketing, and SEO. To learn more about the latest trends in healthcare marketing, contact MDG.