Coca-Cola Captures Kindness with Security Cameras [Video]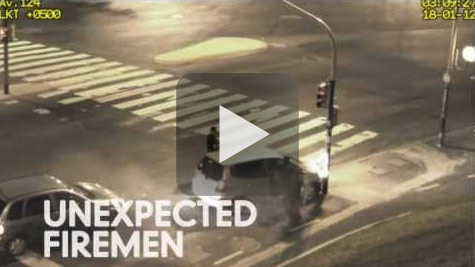 Despite the pessimism and distrust that run rampant in society today, there are occasional glimmers of hope and glimpses of humanity that restore our faith in the goodness of the world. Coca-Cola recently reminded us of the value of virtue by capturing random acts of kindness through the unlikely means of security cameras. The irony lies in how these cameras that are usually used to expose bad behavior are refreshingly used to catch compassion in action. The result is a heartwarming YouTube video that features real-life footage of generosity, bravery, friendship, love, heroism, and honor juxtaposed with clever wordplay that highlights the goodwill in the world.
"Coca-Cola is well known for breaking through our cynicism with ad campaigns that give us the warm fuzzies, and their take on security camera footage this year was no different," remarked the Ad Council. "Flipping our expectations of catching criminals in the acts of wrongdoings, this year's commercial captured random acts of kindness and joy and, yes, that even included sharing a Coke with a pal."
Through this eye-opening online video, Coca-Cola encourages us to see the world in a more positive way by showing that hope and help exist all around us.
To incorporate online video into your digital marketing strategy, contact MDG.
MDG, with offices in Boca Raton, FL and New York, NY, is a full-service advertising agency and one of Florida's leading digital marketing companies. MDG specializes in developing integrated marketing strategies, exceptional creative executions, and solid branding and media-buying strategies that give clients a competitive advantage. Our core capabilities include award-winning print advertising, branding, logo design, creative, digital marketing, media planning and buying, radio and TV advertising, video marketing, Web design and development, email marketing, social media marketing, and SEO. To stay on top of the latest trends in online video, contact MDG. View a sampling of MDG's creative videos.