Competing with Amazon: 5 Things E-Commerce and Retail Firms Need to Know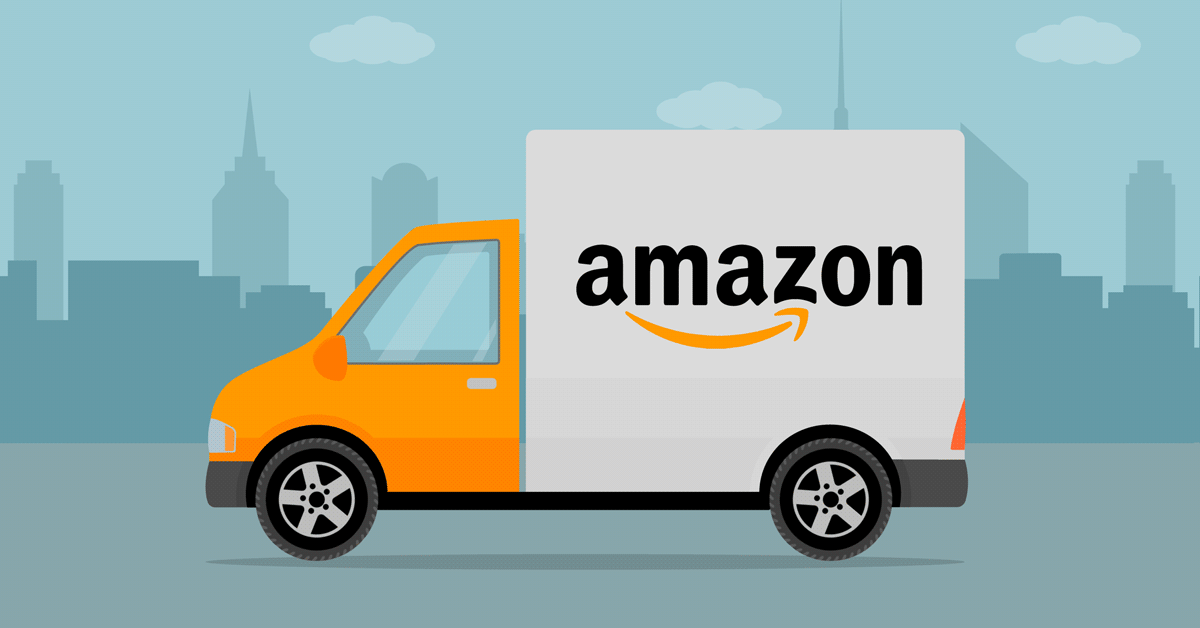 For e-commerce and retail brands, Amazon is the elephant in the room.
As the online giant rapidly grows in popularity and scope, it's increasingly impacting every aspect of the market, including shopping, price, delivery, selection, and payment behavior.
No surprise, then, that 60% of retail executives now consider Amazon a competitor.
However, the full picture isn't simply that Amazon is an enemy. Even among retailers who view the firm as a rival, half say Amazon is a direct competitor and half say it's both a partner and a competitor.
This frenemy status with many retailers belies an important point: Amazon's impact is both very sizeable and very complex.
To fully grasp the Amazon effect, it's important to recognize exactly how the company is changing the marketplace, what it's doing to appeal to consumers, which of its approaches are most valued, and what its weaknesses are.
Specifically, every e-commerce and retail brand must understand these five essential things when determining how to approach Amazon.
1. Amazon Is Incredibly Popular—and Getting More So
Everyone knows that Amazon is large, but it's worth highlighting exactly how incredibly large it has become.
Hitwise data shows that Amazon receives more than 21 million unique visitors per day and that each of these individuals visits eight pages on the site, on average.
The platform is especially popular with frequent online shoppers; some 95% of consumers who make purchases online twice or more a month say they're Amazon customers, 55% say they make more than half of their online purchases via Amazon, and 27% go immediately to Amazon to research items that can be quickly purchased.
And consider this: among the top 50 U.S. retailers, it's estimated that Amazon accounted for 55% of all transactions on Black Friday and 60% on Cyber Monday last year.
2. Amazon Is Loved by Consumers for Many Reasons
Amazon isn't just big, it's also beloved.
When asked which big tech company they would be most disappointed to see disappear, consumers picked Amazon as their top choice—ahead of firms like Google, Facebook, and Apple.
What's behind this strong affinity? It starts with two simple things: price and free shipping.
According to data from Epsilon, 64% of consumers who shopped on Amazon in the past six months did so because of price and 60% did so because of free shipping.
However, these aren't the only benefits of Amazon. Other key factors cited by consumers as reasons for shopping on the platform include:
Ease of purchase
One-stop-shopping
Two-day or next-day shipping
Trust in the company
A wide selection of options
3. Amazon's Not-So-Secret Weapon Is Prime
While Amazon's success is due to a number of factors, there's one not-so-secret weapon in particular that's powering a significant share of its growth: Prime membership.
The total number of Prime members grew from 63 million to 85 million between June 2016 and 2017, and it's estimated that Prime members now account for more than 57% of Amazon purchases, up from 46% just a few years ago.
This group of consumers is a valuable one: Prime members over-index on both wealth (30% have a household income of more than $100,000) and propensity to shop online (they spend nearly 80% more time shopping via the web/apps compared with consumers who aren't Prime members).
Prime members are also loyal: 39% go straight to Amazon to look at low-consideration products and 31% usually bypass brick-and-mortar stores completely for these purchases.
4. There Are Ways to Compete with Amazon
So, if Amazon is huge, well-liked, and powered by loyal Prime customers, is it possible to compete with it?
Absolutely. Most consumers say they still shop around both online and in brick-and-mortar stores before completing purchases on Amazon.
What motivates these comparison shoppers to purchase from retailers other than Amazon? A survey by Epison found that the top motivators are:
Price
Shipping options
Promotions/discounts
Unique products
Return policy
Which promotions/discounts compel Amazon shoppers to purchase elsewhere? The survey found that the most effective are:
Free shipping
Discounts on products
Buy one, get one half off
5. Amazon Can Be Both a Friend and Foe (for Now)
What complicates many firms' relationships with Amazon is that the company isn't just a direct e-commerce store; it's also a marketplace and logistics-fulfillment platform.
It's estimated that half of Amazon's sales came via third-party sellers in the third quarter of 2017 and that the firm more than doubled the number of items it delivered for other sellers in 2016.
Working with Amazon is viewed as being both beneficial and perilous by e-commerce and retail firms: some 65% of third-party merchants who use the platform say the partnership helps to boost sales, but 68% worry that one day Amazon will utilize their own data to compete.
This friction highlights the challenge facing many retailers: Amazon is a big, beloved, powerful, data-rich competitor that can potentially hurt business in the long run. However, it's also a big, beloved, powerful, data-rich partner that can potentially increase sales in the short run and make order fulfillment easier.
For many firms, the best approach is to utilize platform as needed to reach markets and package/ship products, but also to keep in mind that the company's increasing grip on consumers and access to data is likely to turn the firm into a direct challenger sooner or later (if not already).
By vigorously competing now by offering what consumers want—low prices, good shipping and return options, useful discounts, and unique products—e-commerce and retail firms can prepare themselves for the day when Amazon shifts from being mainly a friend to being mainly a foe.
Discover the latest trends in e-commerce marketing. Contact MDG today at 561-338-7797 or visit www.mdgsolutions.com.
MDG, a full-service advertising agency with offices in Boca Raton and New York, NY, is one of Florida's top branding firms. MDG's capabilities include print advertising, direct mail marketing, branding, logo design, creative, media buying and planning, radio and TV advertising, outdoor, newspaper, digital marketing, website design and development, online video advertising, infographic development, email marketing, video marketing, mobile marketing, content marketing, social media marketing, paid search marketing, and SEO. To learn about the latest trends in advertising and branding, contact MDG today at 561-338-7797 or visit www.mdgsolutions.com.