Consumer Packaged Goods Companies Step Up Their Mobile Marketing Game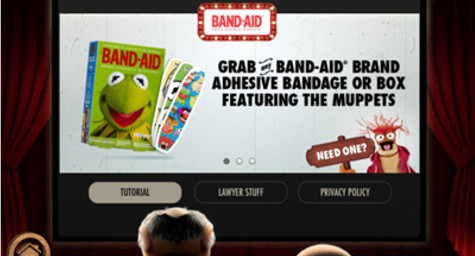 While most consumer packaged goods (CPG) companies have been hesitant to embrace mobile marketing, that's finally changing. More and more of these brands are getting increasingly involved in mobile applications, QR codes, and rich media ads in their ongoing efforts to develop direct relationships with consumers. In addition, some of the early adopters of mobile marketing have been reaping the rewards and returns of mobile and are investing more of their resources in the powerful channel. MobileMarketer.com reported on how CPGs are now making mobile marketing more of a priority.
"CPGs are taking a closer look at mobile because consumers are constantly turning to their mobile devices to make purchases or help them shop while in-store," said Dirk Rients, management director for mobile at a Chicago marketing agency. "Unfortunately we still see a majority of CPG brands view mobile as its own separate channel while others are integrating mobile into their overall strategy allowing for an engaging experience at scale."
Mobile applications are one of the most popular ways that large companies are getting involved in mobile marketing due to the explosive growth of mobile smartphone usage. Global brands such as Kellogg and Johnson & Johnson are rapidly realizing the value of mobile apps based on the high levels of consumer engagement and outstanding relationship-building opportunities they provide. As a result, many brands are becoming extremely innovative with their mobile app development and creating virtual experiences that drive consumer interaction and build brand preference.
Another mobile area experiencing great growth is QR codes. Many early adopters began by simply placing these scan-able codes on their products as a way to connect with consumers in-store and provide them with additional information and coupons. Now, corporations like Procter & Gamble are increasingly creative and placing these codes on bus shelters to allow busy people to instantly purchase products from their affiliated brands while out and about. This demonstrates the enormous untapped potential of QR codes that brands are only beginning to explore.
Advertisers are also getting more creative with their use of rich media ads to target specific audiences. Today's mobile marketing offers outstanding targeting options, as well as a variety of technologically advanced features designed to maximize consumer engagement. While companies like P&G are allotting more than $10 million annually to mobile marketing, others are holding back from making such large investments until mobile's metrics improve enough to demonstrate its value.
Fortunately, mobile marketing continues to prove its worth and drive more and more companies toward this powerful channel. Considering that half of U.S. consumers own a smartphone, along with the enormous growth of mobile devices, brands would be wise to leverage this ubiquity by placing their brands literally at the consumer's fingertips.
To leverage mobile marketing's outstanding targeting options to maximize consumer engagement and drive sales, contact MDG today at 561-338-7797 or visit www.mdgsolutions.com.
MDG, a full-service Florida marketing agency with offices in Boca Raton and New York, NY, specializes in developing targeted Internet marketing solutions, exceptional creative executions and solid branding and media buying strategies that give clients a competitive advantage. Our core capabilities include branding, logo design, creative, digital marketing, print advertising, direct mail marketing, media planning and buying, TV and radio, Web design and development, email marketing, mobile marketing, social media marketing, and SEO.
Read more at MobileMarketer.com.