Consumerism is Changing How Patients Shop for Healthcare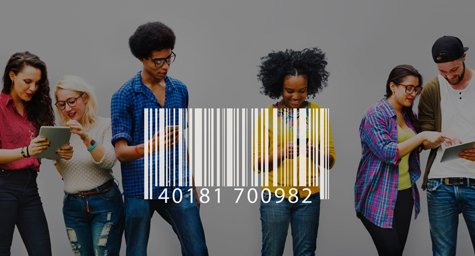 Over the last decade, consumerism has had a greater effect on patients' healthcare choices because consumers are now empowered to shop around for healthcare. It's already driven major changes in how providers communicate healthcare costs and quality, but hasn't yet affected the overall health of the healthcare industry. That's because shopping for healthcare isn't as easy as buying a new pair of shoes. Healthcare decisions involve many factors beyond personal preferences. To shed light on how consumerism is spreading through healthcare, HealthLeadersMagazine.com shared the industry's reaction.
Despite the huge increase in healthcare provider data available to patients on digital and social channels, patients still struggle to understand their numerous healthcare choices because the healthcare industry remains so complex and vague. Few people understand the quality data available because it's written from the perspective of a healthcare provider or regulator and simply doesn't resonate with consumers. Luckily, several large health systems are responding to the need for reliable information and trust. Many are launching initiatives to help patients find the ideal care with the best value, as well as providing greater transparency and using this honesty to distinguish themselves from rivals.
The High Price of Care
There's no denying that healthcare costs have reached new heights, which has increasingly driven patients toward a consumerism mindset. But this has become a problem for patients because they're trying to avoid the high cost of care, while simultaneously staying away from inexpensive sub-par care for fear of having to pay for follow-up treatment. The problem is further complicated by high insurance deductibles. Patients don't know what to do or who they can trust for healthcare advice.
As more and more patients move toward consumerism, hospitals and other healthcare providers have been responding by starting to provide honest healthcare recommendations with the lowest physical and financial risk. They're also striving to give patients more cost information, like treatment price estimates and outlines of out-of-pocket expense for almost all procedures.
While hospitals are well aware of patient cost anxiety, providing accurate cost estimates can be very difficult, because it's hard to determine the total cost of care. And patients may go elsewhere when the estimate is too high or get upset if the cost is too low because they perceive this as lesser care.
To remedy this problem, some healthcare organizations are developing digital tools to provide patients with a more accurate estimate of expenses and allow them to make more informed choices. They're also offering payment plans and financing options to ease the patient's financial burden.
Consumerism More Common in Outpatient Services
According to healthcare experts, consumerism has had a greater impact on outpatient services than inpatient care. In critical cases, patients still depend on their physicians to refer them to the best hospital and typically don't dispute this choice unless it's an out-of-network facility.
In contrast, patients feel they have greater choices for less-serious medical issues. As a result, patients are moving away from costly hospital-based outpatient ambulatory services toward more affordable independent resources like urgent care centers. The success of these outside healthcare services has significantly affected the business of hospitals and primary physicians.
While many healthcare experts expect consumerism to increase in general outpatient services, they're wary about its presence in more-critical inpatient care. They feel that referring to patients as consumers is reducing the importance of their care and encouraging them to make medical decisions on cost rather than need. Perhaps that's why many healthcare organizations are taking the cost of care as seriously as patients and are looking for ways to help patients get the right treatment, from the right provider, at the right price.
Learn more about the latest healthcare marketing trends.
MDG, a full-service advertising agency with offices in Boca Raton and New York, NY, is one of Florida's top healthcare marketing companies and branding firms, whose healthcare clients include Dental Care Alliance, MDVIP, Max Planck Florida Institute, HCA East Florida, Primary Pharmaceuticals, and MD Now. MDG's core capabilities include branding, logo design, print advertising, digital marketing, mobile marketing, email marketing, media planning and buying, radio and TV advertising, outdoor, newspaper, video marketing, infographic development, website design and development, content marketing, social media marketing, and SEO. To learn more about the latest trends in healthcare marketing, contact MDG.