Content Marketing: Go from Zero to Hero in 2017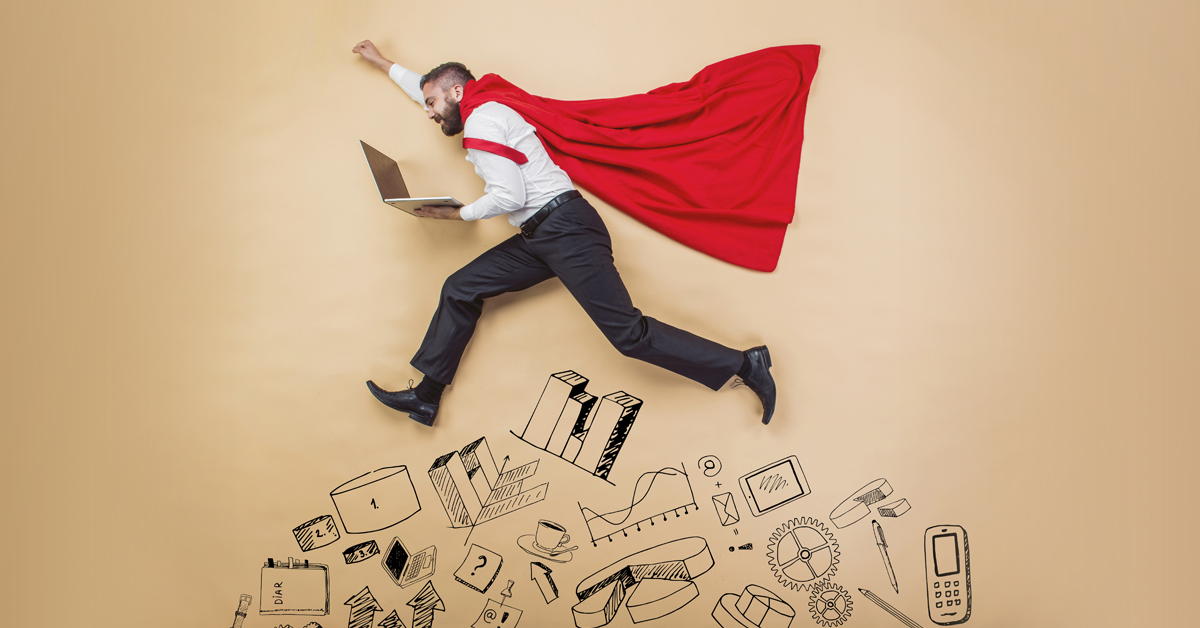 Content marketing is an important tool in every brand's toolbox, but it's not very well understood. First off, it would be good to define what content marketing is. According to the Content Marketing Institute, "Content marketing is a marketing technique of creating and distributing valuable, relevant and consistent content to attract and acquire a clearly defined audience—with the objective of driving profitable customer action."
Content marketing isn't a medium for brands to advertise their specific products and services. It's best suited for educational and entertaining materials valuable to your audience. If elements of branding are necessary, they should be applied with the lightest touch possible so that the content feels authentic. The Content Marketing Institute and Search Engine Watch have compiled helpful lists of trends they're expecting to emerge in 2017. We've highlighted some here, and added our own insights.
Formulate a Specific Content Marketing Strategy
Sadly, "We need to do that content marketing stuff" constitutes the entirety of the strategy for many. That's not going to result in effective marketing. A solid strategy comes from asking good questions. Who's your audience? What do you hope to achieve? What content will be most valuable to them? What tools will you use to create, distribute, and promote your content? Who's going to create your content?
Create a Dedicated Process
If your company doesn't dedicate sufficient resources to content marketing, it won't result in the good enough. Many people in your organization may think they're good writers and clever designers. But the reality is, content marketing needs to be a scheduled task fulfilled by qualified teams. This will require buy-in from the executive board, on down. Sometimes it's a challenge due to the fact that content marketing is a new concept for many people.
A Need to Prove ROI
Those at the executive level aren't going to be motivated to invest in this newfangled content marketing thing if they don't see ROI. Content marketing can deliver greater ROI than a company's advertising budget, but proving ROI is a challenge. The Content Marketing Institute offers some good solutions here.
Building In-House Content Marketing Media Shops
Companies are building dedicated media companies within their organizations to create and distribute content. These can even become profit centers. For instance, the company behind Red Bull energy drink built Red Bull Media House to create content for physically active and adventurous audiences. The Media House actually earns revenue from licensing, advertising, and commercial partnerships.
Mobile or Bust!
Your content strategy must treat mobile as a primary device (maybe even THE primary device) for viewing content.
Greater Importance of Video Content
Social media networks like Facebook, Twitter, Instagram, and Snapchat are all expanding the ways that users can view and create video content. But video content is also a great way to convey information. Audiences like being informed and entertained with online video. Though YouTube may not technically be a search engine, it processes more searches than most other search engines combined.  Video content is an important tool in your content marketing toolbox, whether or not your goal is "viral" content.
Create Personalized Content
If audiences believe content marketing is tailored to their specific needs, they'll perceive it as more valuable. Read MDG's infographic, 4 Steps to Unlocking the Real Power of Marketing Personalization.
Influencer Marketing
With influencer marketing, brands contract with famous content creators relevant to their audiences. These days, "famous" is a far broader word than it used to be. No longer do you need to pay top dollar for the endorsement of a superstar. An influencer may only be "Internet famous" among a small audience your brand covets. The need for content and the increasing affordability of effective influencers is encouraging many companies to aggressively pursue this tactic.
VR and AR
From pricey systems like Oculus Rift to affordable devices like Google Cardboard, audiences have many ways to consume virtual reality (VR) content. In augmented reality (AR), Pokémon Go was the first breakout hit, and a smartphone is all that's necessary for most AR applications. Both technologies are useful for brands in a variety of industries, and they're well worth exploring.
MDG can help you create effective content marketing for your company. To learn more, contact us today at 561-338-7797 or visit www.mdgsolutions.com.
MDG, a full-service advertising agency with offices in Boca Raton and New York, NY, is one of Florida's top branding and marketing firms. MDG's core capabilities include advertising, branding, logo design, creative, infographic development, digital marketing, creative media planning and buying, radio and TV advertising, website design and development, email marketing, mobile marketing, content marketing, social media marketing, and SEO. To stay on top of the latest trends in marketing and advertising, contact MDG today at 561-338-7797 or visit www.mdgsolutions.com.