Conversion Tracking: Don't be Afraid to Use It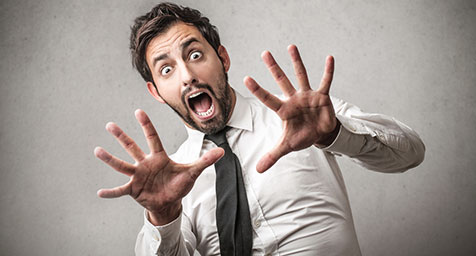 Companies of all kinds are quick to invest in marketing channels like PPC, SMM, and SEO, but often fail to leverage conversion tracking as an inherent component of their digital marketing strategy. Understanding how each marketing channel contributes to leads, revenue, or brand visibility is a critical aspect of calculating the ROI of a marketing campaign. Without conversion tracking, it's impossible to properly attribute the ROI of a marketing initiative—and guesswork at the corporate level just doesn't cut it.
So why are countless organizations so hesitant to fully utilize the myriad of conversion tracking systems available? The bottom line is that they just don't know where to start. From setting up goals and conversion funnels in Google Analytics, to the implementation of call tracking solutions like ifbyphone.com, getting a handle on what's driving the success of a business is an overwhelming task.
The web analytics industry is booming, which has led to a flood of products that provide tremendously valuable business intelligence. Business owners and marketers face a tsunami of products, which makes quantifying campaign ROI overwhelming—particularly in lead-based verticals. The only downside to this technology boom is that it makes choosing the right conversion tracking system a daunting task.
It's no surprise that digital marketers tend to be data geeks. They crave information, which helps them to make educated decisions about the effectiveness of their initiatives, ideas, and digital strategies. Since marketing budgets are typically allocated based on success, which is often dictated by a system of KPIs collected across a multitude of analytical tools, most marketers share a common fear—not being able to quantify the value of their work. While the value of certain marketing channels is easier to quantify than others, the same goes for conversion tracking systems. To derive the most value from conversion tracking, it's important to understand which KPIs provide the most actionable intelligence.
When it comes to making the most of a conversion tracking system, the best course of action is to start at a basic level:
1. Define what constitutes a conversion
2. Define what a conversion is worth
3. Evaluate tools that accurately track specific conversion actions
4. Choose and implement a tool or system that can be leveraged effectively
Defining conversion.
A conversion can be something as simple as a visit to a specific page, or it can be as complex as a path that led to a sale. Determining which actions will result in revenue, lead capture, signups, or any value, for that matter, is a fundamental step every business must take with their digital marketing. The actions defined as having value at the earliest stage of a digital marketing campaign will define its success in the long run.
At the fundamental level, it's important to ask, "What is the goal of being on the Web?" As simple a question as that may be, it's surprising how many companies are unable to answer that question succinctly. Without a clearly defined list of digital business objectives, an effective conversion tracking system cannot exist. Business objectives must be achievable, intelligible, scalable, and valuable to the organization. It's a safe bet that most failures in using conversion tracking as part of a web analytics system are because these fundamental business elements have not been factored in.
Setting goals is the next critical step in defining conversion, since this dictates the "process" that needs to be tracked and quantified. Think of it at the basic level: "In order to get more leads, we must first do this, improve that, and scale there." Improving marketing effectiveness, consequently, might translate to elements such as: "Identify this need, figure out how to do this, and use this type of campaign to achieve that." The amazing thing about goals is that each of them reflects a specific strategy, which can be quantified by action. Goals are critical in defining conversion because without them, business objectives cannot be achieved.
Defining what a conversion is worth.
The value of a conversion is relative. Conversion data can be straightforward, like the revenue earned on a product sale. Or, it can be a series of actions that indicate a specific intent, such as a conversion funnel. Defining what a conversion is worth requires an understanding of the business objectives, goals, KPIs, and metrics that contribute to tangible valuation.
Lead tracking, consequently, isn't quite as straightforward, because calculating the ROI of leads is a blurry, industry-specific methodology. Furthermore, the quality of a lead and the time it takes to convert that lead into business can lead marketers down an obscure path in attribution. Despite powerful CRM tools like Salesforce, it's still difficult to achieve lead attribution "Zen."
The most important step in defining what a conversion is worth is to identify the marketing process that generates revenue. In e-commerce, this is relatively straightforward. In the context of lead generation (i.e., phone calls, inquiries for service, etc.), the value of a lead must be designated first.
Evaluate tools that get the job done.
The cornerstone of effective conversion tracking is an analytics system that can be utilized efficiently, regularly, and effectively. There are dozens of web analytics systems available on the market, many of which have features designed to provide marketers with actionable intelligence. Some are very technical; others are not. Most are based on evaluating principal elements that affect your business's digital profitability.
It's virtually impossible to have a discussion about web analytics and conversion tracking without Google Analytics dominating the conversation. Google Analytics (GA) is the benchmark of an effective web analytics system. As well it should be, since it was built by some of the smartest people in the world when it comes to understanding how traffic moves around the Internet.
As a platform, GA provides unparalleled intuitive use, automating difficult tasks, such as segmenting traffic channels by dimension or, more popularly, by delivering accurate trend data for a specific attribution channel. With its latest major update to the GA interface, Google has grouped its reporting segments into the categories of Audience, Acquisition, Behavior, and Conversion. These categories reflect the core areas of analysis that marketers need to explore in the context of understanding the effectiveness of their Web presence.
Of particular interest in the conversion segment of Google Analytics are tools like Goals, Funnels, Visitor Flow, Multi-Channel Funnels, and Attribution. Attribution is what marketers are really after, and that's exactly what GA's conversion tracking is designed to provide. After creating a handful of logical Goals in GA, the system applies that information seamlessly to the Acquisition and Behavior segments, making it easy to understand how each channel is performing over time. GA's e-commerce functionality requires some additional configuration beyond implementing the universal analytics tracking script, but the data it provides is second to none.
Webtrends, by comparison, provides standard conversion tracking features (goals, funnels, etc.) but places emphasis on quantifying the success of the user experience. The system is rich with a nearly limitless suite of customizable metrics, which can be helpful in the context of mobile and social measurement, providing marketers with the flexibility to align the system with their specific Web intelligence needs. The integrated heat map system (comparable to Crazy Egg) can provide powerful insights into key user behaviors responsible for conversion.
Platforms like KiSSmetrics and FoxMetrics take a more "people" focused approach to tracking conversion. Their systems are designed to deliver intelligence on "visitor focused data," not on broad stats like GA or Webtrends. This is particularly valuable for businesses that leverage CRMs for lead management.
Another key advantage to KISSmetrics and FoxMetrics is their emphasis on analyzing data from multiple channels in a single interface. Conversion data often has to be split by channel to get direct insight into profitability; these platforms consolidate that ability in a visual application that makes segmentation painless and actionable.
Choose and implement a conversion tracking system.
Regardless of a business's Web traffic quantification goals, the system that is ultimately put into place must support the data needed to properly attribute the success of marketing initiatives. Conversion tracking can be as complex, or as simple, as it needs it to be, but the purpose of the system should not be sacrificed in the name of visualization. Quantifying the value of conversion and properly attributing that data to a particular channel is a statistical endeavor, and while charts, trends, and graphs are helpful, an effective conversion tracking system must provide data that is actionable.
Take the time to define business goals before considering what the conversion metrics should be. By defining what a company is striving to achieve through digital marketing, an initial set of goals will emerge. Those goals will ultimately define the benchmarks for performance that can be quantified statistically, providing the framework for establishing conversion metrics that are actionable. With so many web analytics systems available today, there's no excuse for not implementing one that delivers the depth of information and actionable insights needed to achieve specific business goals.
Forget fear when it comes to analytics and conversion tracking—if a system is intimidating or overly complex, it's likely not the best choice.
Keep up with what's new and news in web analytics and conversion tracking. Contact MDG today at 561-338-7797, or visit www.mdgsolutions.com.
MDG, a full-service advertising agency with offices in Boca Raton and New York, NY, is one of Florida's top branding firms. MDG's capabilities include print advertising, direct mail marketing, branding, logo design, creative, digital marketing, media buying and planning, radio and TV advertising, Web design and development, online video advertising, infographic development, email marketing, content marketing, lead generation, social media marketing, and SEO. For the latest trends in advertising and branding, contact MDG today at 561-338-7797 or visit www.mdgsolutions.com.