Corporate Greenwashing Videos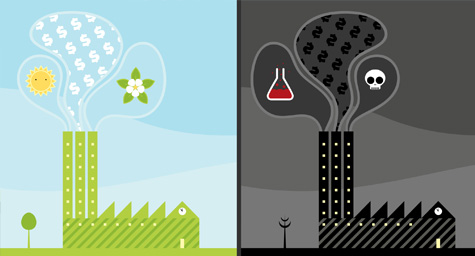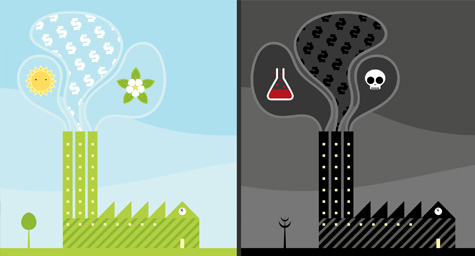 Green advertising has become one of the biggest trends today, which has led all kinds of companies to produce ads that place them in an eco-friendly light. Unfortunately, some of these brands are known for products and services that do not follow the green guidelines of environmental responsibility and public safety. This practice of "greenwashing" is an increasingly common problem, and The Huffington Post recently featured the following videos showing potential cases of corporate "greenwashing."
In one video, ExxonMobil states that natural gas drilling is completely safe despite reports to the contrary. One example shows Shell claiming to be developing more efficient fuels even though the company has recently faced legal trouble for causing oil and pollution problems around the world. Another has General Electric saying that coal miners are role models for society despite numerous reports that coal presents major risks to public health and safety.
 Take a look at these controversial videos and decide whether these companies really are as green as they seem.
If you're interested in making green advertising a part of your brand strategy, contact MDG.
MDG, a full-service Florida advertising agency with offices in Boca Raton and New York, NY, specializes in developing targeted Internet marketing solutions, exceptional creative executions and solid branding and media buying strategies that give clients a competitive advantage. Our core capabilities include print advertising, branding, logo design, creative, digital marketing, media planning and buying, TV and radio advertising, customer relationship management, loyalty programs, public relations, Web design and development, email marketing, social media marketing and SEO. View MDG's creative marketing portfolio.