Crafting A Smart Strategy To Build Customer Loyalty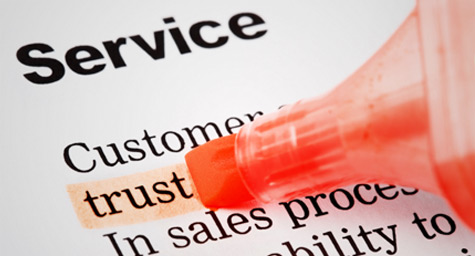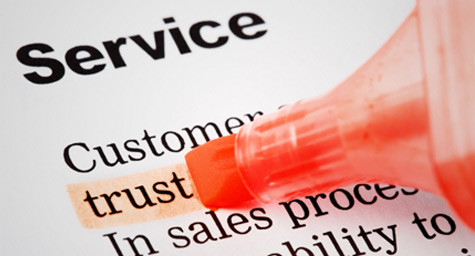 A 2010 Accenture survey revealed that 79% of marketing executives said the most important business issue to address is improving customer retention and loyalty. This may be the result of similar surveys that show consumer expectations are increasing, while consumer satisfaction and loyalty are steadily falling. In response to marketers' concerns about building and retaining customer loyalty, MediaPost.com offers four ways to make your marketing strategy lead to long-term loyalty.
It is vital for marketers to understand what is driving current customer attitudes. It's not the price factor of previous years, but actually the overall customer experience that affects their ability to trust the company. In fact, research shows that a single bad customer experience has the power to drive a customer away forever. In addition, customers also crave a tailored experience and expect to use multiple technological channels to interact with companies.
Armed with that knowledge, the following four ideas should make sense when building a loyalty-focused strategy:
1. Understand the Power of Word-of-Mouth – Social media has made referrals and recommendations into daily occurrences, and these word-of-mouth endorsements are one of the most effective forms of advertising available. While consumers are only beginning to use social media to talk about companies, there is a growing trend toward expressing opinions about brands, products, or services on social media sites.
2. Let Your Loyalty Program Evolve – For companies that already have a customer loyalty program, it's important to explore what current and prospective customers expect from the program and let their feedback determine the direction of your plans.
3. Foster a Sense of Trust – Trust is a primary reason why consumers choose certain products, so companies must focus on protecting and preserving their reputations among current and potential customers. Social media can be an effective tool for developing and amplifying advertising campaigns that promote trust.
4. Begin Better Training – The overall customer experience is dependent on the proper training of employees who interact with customers on a regular basis. This makes it vital to provide training that will ensure customer satisfaction.
Customers vary in many ways, but by understanding what matters most to customers, marketers can create effective advertising and communication strategies to build and maintain that all-important customer loyalty.
MDG, a full-service Florida advertising agency, with offices in Boca Raton and New York, NY, specializes in developing targeted Internet marketing solutions, exceptional creative executions and solid branding and media buying strategies that give clients a competitive advantage.Our core capabilities include print advertising, branding, logo design, creative, digital marketing, media planning and buying, TV and radio advertising, customer relationship management, loyalty programs, public relations, Web design and development, email marketing, social media marketing and SEO. View MDG's creative marketing portfolio.