Create Brand Superfans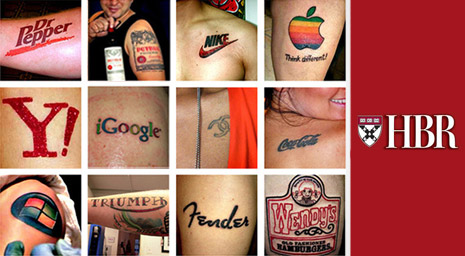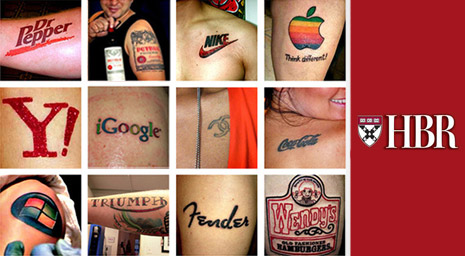 Harvard Business Review regularly focuses on the most important issues facing companies today through its interactive resource, The HBR Insight Center. The following information is derived from a recent installment of their series on how the growing obsession with customer service excellence is leading managers to turn their companies into customer-focused organizations. The focus of this particular post is on taking customer satisfaction to a higher level to transform consumers into strong brand advocates.
Advocacy is very different from customer satisfaction. A brand advocate continually supports the brand regardless of challenging conditions, as well as defends the brand from criticism, and even corrects any misinformation regarding their beloved brand. Advocates also strive to share the brand with others and even buy it as gifts for family and friends.
Brand advocates often take on the role of protecting the brand. They form an emotional connection and develop a sense of ownership that drives them to fiercely uphold the brand's good name. An advocate also actively promotes the brand by recommending it to others, sharing personal experiences on social media channels, and heaping praise on the company and products on a voluntary basis. Once you understand the defining nature of brand advocates, your company can work toward actively developing them.
The process of creating brand advocates is based on a brand's existing level of customer engagement. To nudge uninterested customers, strive to make them feel important by creating special services that cater to their unique needs. You can also promote the enormous value they receive by choosing and using your brand. With more moderate customers, who are simply satisfied, try to establish an emotional connection and a sense of ownership with the brand. This will make them feel vested in the brand and ignite their passion to protect it. Customers who are highly engaged and loyal can be transformed into advocates through efforts that encourage them to join and participate in the brand's community. Make them feel like members of your extended brand family by giving them a voice with other customers and inviting them to exclusive events. In other words, make them feel like the V.I.P.s they are to your brand.
Today, customer satisfaction is no longer enough. Companies need to develop advocates who can build the brand in a genuine way in order to generate new customers, boost profits, and spawn many more generations of strong brand advocates.
To learn innovative ways to boost your customer engagement strategy, contact MDG today.
MDG, a full-service Florida advertising agency with offices in Boca Raton and New York, NY, specializes in developing targeted interactive marketing solutions, exceptional creative executions and solid branding and media buying strategies. Our core capabilities include print advertising, branding, logo design, creative, digital marketing, media planning and buying, TV and radio advertising, customer relationship management, loyalty programs, public relations, Web design and development, email marketing, social media marketing and SEO. View MDG's creative marketing portfolio.
Read more at hbr.org.