Creating Healthcare Content That's Both Ubiquitous and Customized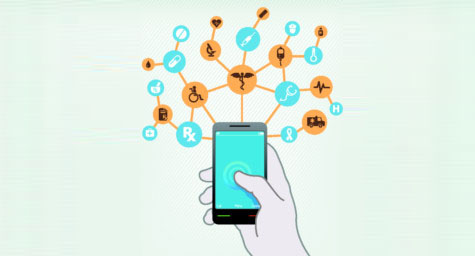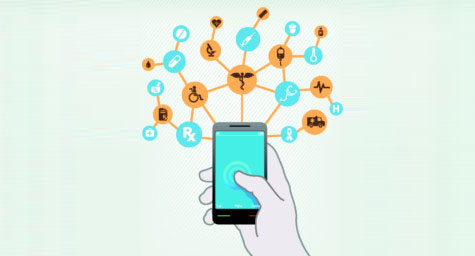 Healthcare brands today are trying to be in all places and all things to all people. Unfortunately, this goal of ubiquity contrasts with the trend toward customized healthcare tailored to the individual's needs. As a result, the challenge for healthcare brands is balancing the consumer's preference for customized content and care with their desire for healthcare information to be both accessible and personalized. From current patients to people not yet diagnosed to caregivers and family members, consumers demand immediate access to relevant healthcare content but they want it on their terms. They expect instant access to the latest findings, but they also want options that let them choose how they engage with content and companies, and they want it tailored to their unique needs. To help achieve this delicate balancing act in your healthcare marketing, MediaPost.com offered the following helpful hints.
Shift from Generic to Individual Content – Rather than churning out general information, create healthcare content with a more personalized tone that makes consumers feel that the brand understands their condition and truly cares. Emphasize how the content relates to their unique situation and exactly how the company can help them. This will impart a sense of comfort, camaraderie, and trust in the brand, which can serve as the basis for a long-lasting relationship. If companies don't clearly convey their empathy and personal support, consumers will seek it from their competitors.
Be Where the Consumer Wants – When planning and placing healthcare content, it's always smart to think like the audience you're trying to reach. Consider the places they are likely to search for healthcare information, as well as the supplemental resources they would seek for support and additional information.
Offer Solutions via Search Marketing – Search engines are often the first places that consumers go to solve their problems, so place solution-focused ads that address their need for answers.
Provide Teaching and Treatment on Health Portals – Use these channels to post detailed information about the condition, yet express it in a customer-friendly tone that emphasizes the benefits of your company's solution. Many people also seek treatment options on these health portals, so display links to possible therapies and providers.
Take a Lighter and Brand-Centric Tone in Print Advertising – Feature basic information in a gentle and friendly way. Also, make the brand the focus of the print advertising to drive consumers to the brand's website for more information and to provide patients with a brand name to discuss with their doctors.
Be Compelling and Credible in Your Email Marketing – It's not easy to grab attention in a crowded inbox, so make your message stand out starting with the subject line. Craft this small blurb to be powerful, persuasive, and extremely relevant to the condition. Use the interior content to provide information and links to possible solutions.
Support Rather Than Sell in Online Social Media Communities – These online forums allow people facing the same healthcare issues to find support and information in a friendly environment, so make sure that your brand appears as a trustworthy and compassionate source of the support and knowledge they need. Position your healthcare brand as a participant offering helpful information rather than taking a promotional approach that will only cause anger and mistrust among users.
As you can see, it's possible to position a healthcare brand as ubiquitous yet personalized at the same time. Try using these tactics in your marketing message and see how they allow the brand to be in the right places and reach the right people in the right ways.
To learn more about current trends in healthcare marketing, contact MDG.
At MDG, a full-service advertising and digital marketing agency with offices in Boca Raton, FL and New York, NY, our 360° marketing approach uses just the right mix of traditional and online media to reach your healthcare marketing goals. While some industries may fare better in print and others online, we strive to create a balanced approach where traditional and digital marketing efforts support each other and your marketing message is tailored to the medium. To stay on top of the latest trends in healthcare marketing, contact MDG.
Read more at MediaPost.com.