Credit Union Marketing Budgets for 2019: 4 Trends to Watch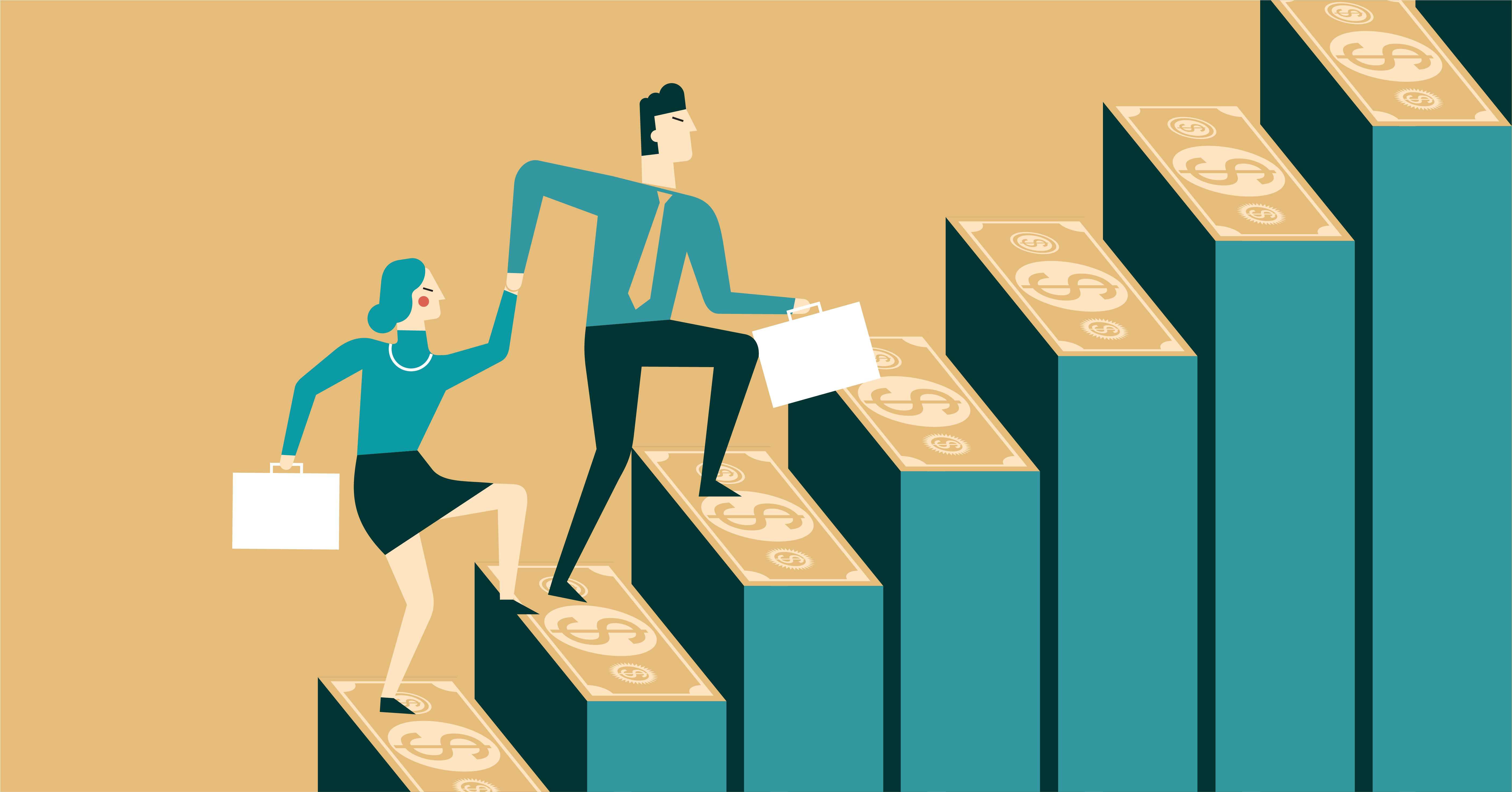 What trends should credit union marketers be thinking about while setting their 2019 budgets? Which channels and shifts in behavior could have a big impact in the year ahead?
To find out, we evaluated a host of recent analyst reports and industry surveys.
What emerged from the research are these four key trends that every credit union could benefit from watching closely in 2019:
1. The Increasingly Fierce Digital Competition
Credit unions clearly understand the importance of digital: a FICO survey of federally insured credit unions found that 94% expect information technology to be the main driver of spending over the next three to five years, with the biggest investments going to mobile banking and online banking platform enhancements.
The problem is that credit unions still lag in investing in digital compared with other financial institutions. A survey conducted by The Financial Brand of organizations of various sizes found that large and regional banks rate better adoption of digital channels as three times more important than credit unions do.
While this isn't purely a marketing challenge, it's vitally important when competing in the marketplace. As the report puts it: "Without a significant prioritization of digital channel engagement [by credit unions], the ability to acquire and retain an increasingly digital consumer base will be more and more difficult."
2. The Challenge of Attracting Younger Members
When FICO surveyed US consumers about their financial habits, some 14% of Baby Boomers said their primary banking relationship is with a credit union and 13% of Gen X said their primary banking relationship is with a credit union.
In comparison, just 6% of Millennials and 9% of Gen Zers say their primary banking relationship is with a credit union.
Perhaps not surprisingly, the same survey found that young consumers are the most likely to use mobile banking and to pay bills online.
Put simply: the struggle to attract younger members may be intertwined with the digital challenges facing credit unions, so investing more in online and mobile tools/services/platforms/channels may be able to kill two birds with one stone.
3. The Opportunity to Make the Most of In-Branch Experiences
One area where credit union marketers have a leg up over the competition is in in-branch visits.
Nearly three-fourths of credit union members say they visit a branch five times or more a year—a significantly higher visit rate compared with large national and regional banks. Moreover, nearly 80% of members say feel they have a personalized experience when they visit their credit union.
That said, in-person visits aren't always perfect; credit union members say long lines at teller windows, inconvenient hours, and long waits for services such loans and mortgages are their top dislikes about visiting branches.
For credit unions, there's a huge opportunity in improving visits and adding well-targeted messaging to the experience. These sorts of chances to engage in-person are increasingly rare in the modern world and marketers would be well-served to make the most of them in 2019.
4. The Big Credit Union Advantage: Member Satisfaction
Finally, the biggest advantage for credit union marketers over other institutions is something remarkably simple but powerful—high member satisfaction.
Some 72% of credit union members say they're satisfied with their financial institution; this compares with just 60% of consumers who use region/community banks and 52% of consumers who use national banks.
Why is this satisfaction such a big deal? Because it makes everything else easier. In particular, it opens up many opportunities to encourage members to utilize their existing services more frequently and to sign up for additional products/services.
This is especially important given the current relatively robust economic environment in the US. According to a poll of credit unions conducted last year: "Credit union loan growth has been strong by historical standards in recent years, and survey respondents indicated broad-based increases in loan demand over the past year."
In other words, there's strong interest in products such as loans and, given high member satisfaction, credit unions are perfectly positioned to capitalize on this opportunity.
Ultimately, credit union marketers have cause to be both optimistic and vigilant in the year ahead: continued in-person visits and high member satisfaction will provide powerful marketing opportunities, but the increased digital competition and weakness in interest by younger consumers are strong arguments for not becoming complacent.
Invest in the top trends in credit union marketing. Contact MDG today at 561-338-7797 or visit www.mdgsolutions.com.
MDG, a full-service advertising agency with offices in Boca Raton and New York, NY, is one of Florida's top branding firms. MDG's capabilities include print advertising, direct mail marketing, branding, logo design, creative, media buying and planning, radio and TV advertising, outdoor, newspaper, digital marketing, website design and development, online video advertising, infographic development, email marketing, video marketing, mobile marketing, content marketing, social media marketing, paid search marketing, and SEO. To learn about the latest trends in advertising and branding, contact MDG today at 561-338-7797 or visit www.mdgsolutions.com.