Dads Feel Like the Black Sheep of the Family in Family Marketing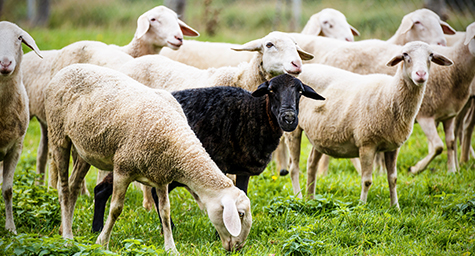 Dads are feeling like the odd man out in family product marketing campaigns. Despite the growing number and acceptance of stay-at-home dads, these men are feeling completely left out of family marketing efforts. This is especially true of the many mom-centric back-to-school marketing campaigns. But marketers need to man up and realize that more than 50% of dads play an active role in the family's household and personal purchasing decisions, according to Yahoo Advertising research. MediaPost.com revealed why marketers need to give dads the attention they deserve.
Today, more and more dads are taking on either partial or full responsibility for household tasks, such as laundry, grocery shopping, and apparel purchases. And research shows that they tend to spend more than moms on back-to-school purchases. This makes stay-at-home dads a very lucrative target market.
Yet dads feel excluded from the recent back-to-school shopping ads, as well as general family marketing. And when they have been portrayed, it's usually in a stereotypical manner or as the butt of a joke.
While back-to-school campaigns may already be in progress, marketers can always adjust their messaging to appeal to the many parents that make last-minute purchases. Brands can offer product guidance and planning advice to help parents survive this busy season.
Beyond back-to-school efforts, marketers must include dads in their campaigns year-round since dads are playing a larger role than ever in the family's household purchase decisions.
"Our research shows that highly involved dads are the new norm," said Lauren Weinberg, vice president of strategic planning and consumer insights at Yahoo. "Targeted ads that specifically address dads' needs and inspire them with new ideas will be impactful."
Discover what matters in family marketing. Contact MDG today at 561-338-7797 or visit www.mdgsolutions.com.
MDG, a full-service advertising agency with offices in Boca Raton and New York, NY, is one of Florida's top branding firms. MDG's capabilities include print advertising, direct mail marketing, branding, logo design, creative, digital marketing, media buying and planning, radio and TV advertising, Web design and development, online video advertising, email marketing, content marketing, social media marketing, and SEO. To learn about the latest trends in advertising and branding, contact MDG today at 561-338-7797 or visit www.mdgsolutions.com.