Dairy Queen Hopes for Summer Sales Love in NYC with Limited-Time Offers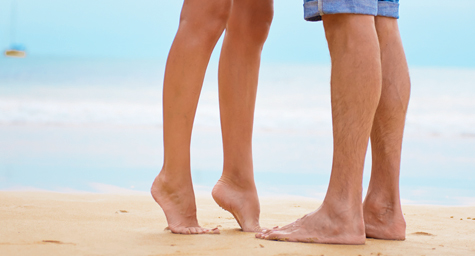 Summer always seems to end too soon, which is why restaurants try to make this fleeting season pay off by introducing special summer promotions like limited-time offers. Dairy Queen is no different, which is why the treats titan recently launched a summer campaign for their U.S. market featuring some lovable limited-time offers like the return of the S'mores Blizzard, a new Chips Ahoy Blizzard, and a free bacon upgrade for their value meal. The campaign will continue their theme of "Fan food, not fast food." In addition to boosting customer sales and sentiment throughout the U.S., Dairy Queen is hoping that these limited-time offers will help them increase their permanent presence in Manhattan and other New York boroughs, where they surprisingly have a total of only two locations. The New York Times offers a taste of the treat maker's summer campaign and their plans to take New York.
"Our launch of the S'mores Blizzard led to one of the highest sales months ever in June," Barry Westrum, executive vice president for marketing at Dairy Queen. "What is at the heart of the campaign is that consumers have an emotional connection to the brand. That really is what we're leveraging, the feel-good elements."
Now Dairy Queens is hoping this to expand last summer's success into great expansion throughout Manhattan and other boroughs. While the company has 4,800 restaurants throughout America, there is only one store in New York City and one store in Staten Island. Now, Dairy Queen wants these urban dwellers to warmly embrace its frosty treats in order to drive up demand for more city stores.
And the company knows that the way to build customer buzz today is through social media, which is why Dairy Queen has made it a key component in their summer campaign.
This summer, the company is adding substantially more social media content into its marketing and media. Despite an impressive social media presence of 8.6 million Facebook "likes" and 200,000 Twitter followers, Dairy Queen wants to expand its social status to pave the way for New York expansion. Of course, there will also be traditional advertising like TV commercials, but the emphasis will be on social media via the hashtag #LoveMyDQ.
With their summertime S'mores promotion, Dairy Queen thinks they can get people talking by keeping them singing. The campaign will feature a catchy song about S'mores that customers can play via store displays. Customers will also be able to download various versions of the song on smoresong.com, where they will also be able to enter a music video contest, read summer survival guides, and locate their local Dairy Queen. While the sing-along strategy certainly plays off memories of singing songs while eating S'mores around a campfire, it more importantly offers a way for customers to actively interact with the company instead of just passively viewing a video.
Dairy Queen is a smart cookie to increase their social media now. Since the company views its customers as a family of fans, they realize that social media gives these fans a friendly forum to share their love and loyalty for the brand. Social media also fits the on-the-go lifestyles of busy New Yorkers, which makes it the perfect vehicle to reach this growing urban market.
By leveraging their limited-time offers and getting more social this summer, Dairy Queen can expect to savor the sweet taste of success.
Discover the secrets of successful branding agencies. Contact MDG today at 561-338-7797, or visit www.mdgsolutions.com.
MDG, a full-service advertising agency with offices in Boca Raton and New York City, is one of Florida's top branding firms. MDG's capabilities include print advertising, direct mail marketing, branding, logo design, creative, digital marketing, media buying and planning, radio and TV advertising, Web design and development, online video advertising, infographic development, email marketing, content marketing, social media marketing, and SEO. For the latest trends in advertising and branding, contact MDG today at 561-338-7797 or visit www.mdgsolutions.com.