MDG Creates A Brand Video For Dental Care Alliance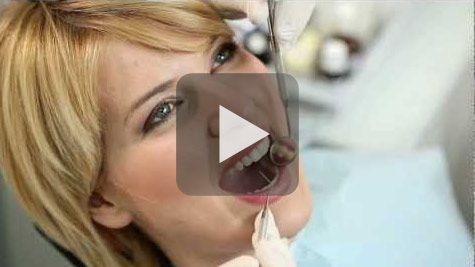 MDG recently produced a corporate video to introduce and distinguish Dental Care Alliance (DCA) to all consumer audiences. The new video is one component of an integrated campaign that included rebranding, corporate identity development, and logo design. As an industry leader in the dental practice management arena, DCA has traditionally targeted dentists looking to sell their practices or outsource their office management responsibilities. Now, DCA wants to speak to the consumer market, as well. To help DCA achieve this goal, MDG developed a new brand platform that positions the company's many affiliated practices as members of the overall DCA brand while positioning DCA as an authority in the dental industry.
This online corporate video was designed to convey the numerous benefits of Dental Care Alliance to consumers and build trust in the brand among patients and dentists. It introduces DCA by describing their health-focused approach to dentistry, more than two decades of experience, superior standards, principled dentists, compassionate patient care, advanced techniques, team-based approach, ongoing support, and promise of an exceptional dental experience. The video closes with a visual of the brand identity and tagline, "Stronger Together."
As viewers can clearly see in the video, our team achieved its goal of creating an informative, engaging, and persuasive message that introduces Dental Care Alliance to consumers while conveying their countless dental benefits and positioning the brand as the best and the brightest.
To discover how an online corporate video could improve your marketing results, contact MDG today at 561-338-7797, or visit www.mdgsolutions.com.
MDG, a full-service Florida advertising firm with offices in Boca Raton and New York, NY, specializes in developing targeted Internet marketing solutions, exceptional creative advertising executions and solid branding and media buying strategies that give clients a competitive advantage. Our core capabilities include branding, logo design, creative, digital advertising, print advertising, media planning and buying, radio and TV advertising, online video advertising, Web design and development, email marketing, direct marketing, social media marketing and SEO.