Design Data to Read Better by Connecting Concepts to Colors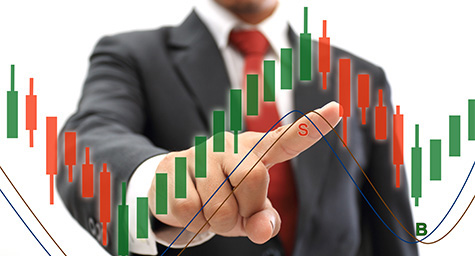 The goal of a graph is to transform a great deal of data into a visual view that people can grasp at a glance. But designing these graphs, charts, and other visualization vehicles can be challenging because the data must be depicted through images that are instantly identifiable. One of the best ways to design graphs that make an instant impact is through color. But the key is choosing colors that connect to commonly held concepts so viewers can instinctively understand the big picture behind the picture. Harvard Business Review featured research on the topic to explain how color selection and connection can help designers make their data more digestible.
Different concepts elicit distinct colors based on their appearance, our cultural connections, and mainstream metaphors. When colors are matched to the concepts that evoke them, they are referred to as semantically resonant colors.
This practice of choosing semantically resonant colors that instinctually make sense to viewers is often used by designers as a way to display and convey data more effectively. In fact, a team of researchers recently took a closer look at this color-concept connection to understand its importance and impact on data visualization.
The researchers found that by choosing semantically resonant colors, designers could take advantage of existing associations between colors and concepts to help people easily recognize and recall the data displayed in a graph.
The team also discovered that leveraging these familiar color connections allowed people to focus more on the data displayed, so they spent less time looking at the legend for clarity.
Overall, the research clearly showed the value of choosing and using semantically resonant colors in graph design. By playing on common connections between colors and concepts, designers can use people's preconceptions to reinforce the current perception of a variety of data. This can ease and expedite the understanding of the data displayed in visualizations.
Ironically, the main takeaway from the research is that connecting colors to common concepts can make your data crystal-clear.
Discover the difference that good design can deliver. Contact MDG today at 561-338-7797 or visit www.mdgsolutions.com.
MDG, a full-service advertising agency with offices in Boca Raton and New York, NY, is one of Florida's top branding firms. MDG's capabilities include print advertising, direct mail marketing, branding, logo design, creative, digital marketing, media buying and planning, radio and TV advertising, Web design and development, online video advertising, infographic development, email marketing, content marketing, social media marketing, and SEO. To learn about the latest trends in advertising and branding, contact MDG today at 561-338-7797 or visit www.mdgsolutions.com.