Design Secrets of the Top 10 Most-Memorable Logos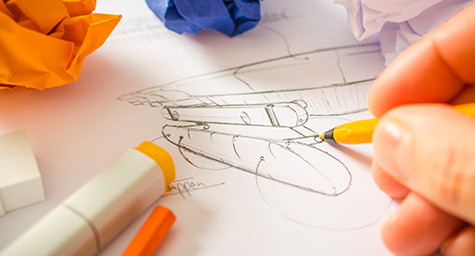 Logos are designed to define a brand's image, but few leave their mark on consumers. Most logos are quickly forgotten, but some logos last in our minds and withstand the test of time. Which logos are loved most of all and what's the secret to successful logo design? Inc.com shared the science behind the most memorable logos.
A new study by branding firm Siegel+Gale examined the most memorable logos in the U.S. and U.K. by showing study participants more than 100 brand logos and gauging their reactions. Not surprisingly, the research showed that the logos of familiar brands were more frequently given positive attributes than the logos of lesser-known brands.
The study also showed that the most memorable logos were very simple and used a similar kind of logo treatment. These two leading design treatments were an organic look and an illustrative custom wordmark.
What Makes a Logo Memorable
Organic-looking logos convey that a brand possesses these qualities:
Warmth
Caring
Friendliness
Innovative spirit
Fresh nature
Fun
Illustrative custom wordmark logos say a brand is:
Trendy
Hip
Stylish
Friendly
Fun
The 10 Most-Memorable Logos in the U.S. and U.K.
The top 10 logos that captured the hearts and minds of Americans were:
Nike
Apple
McDonald's
Coca-Cola
Google
Microsoft
Pepsi
Amazon
Target
Starbucks
The list of leading logos in the U.K. included:
Apple
McDonald's
Nike
Coca-Cola
Google
Virgin
Adidas
Microsoft
Amazon
BMW
Use these helpful hints to make your logo leave a lasting impression.
Discover how design can give brand development maximum impact. Contact MDG.
MDG, a full-service advertising agency with offices in Boca Raton and New York, NY, is one of Florida's top branding firms. MDG's capabilities include print advertising, direct mail marketing, branding, logo design, creative, media buying and planning, radio and TV advertising, outdoor, newspaper, digital marketing, website design and development, online video advertising, infographic development, email marketing, video marketing, mobile marketing, content marketing, social media marketing, paid search marketing, and SEO. To learn about the latest trends in advertising and branding, contact MDG.