Developing Content From The ABC's Of Journalism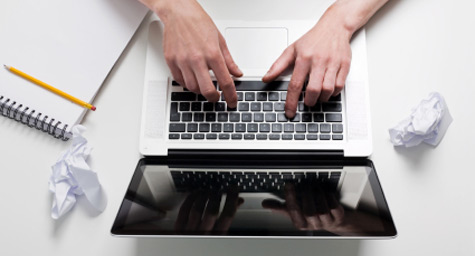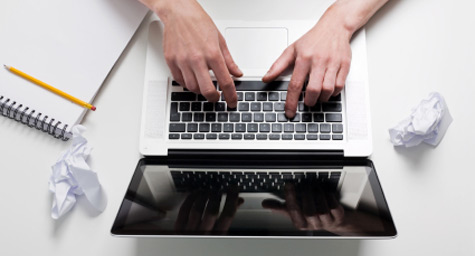 Now that Google's updated algorithm is focused on the quality and relevance of content, simply having a keyword strategy is no longer enough. Those keywords must be incorporated into original content written by people with knowledge of the subject and the intent to inform, enlighten, or entertain. To accomplish this goal and ultimately bring traffic to your website, you need a good content strategy that takes a journalistic approach to writing. MediaPost.com reports on the way to use the basics of journalism to create fundamentally good content.
Home In Through The Headline – Use the headline to quickly convey the key points of the story. Make it honestly relevant to the content while including as many important keywords as possible. Most importantly, to capture the audience's attention, always make it compelling.
Convert To The Inverted Pyramid – The journalistic tactic called the Inverted Pyramid simply means putting the most important information with lesser levels of significance as the story is told. Fortunately, this writing style is ideal for the limited attention spans of today's audiences, who often barely get past the first paragraph before clicking elsewhere.
Leverage The Lede – In journalism, "lede" is used instead of lead to convey using the leading part of the story to capture attention. Put the main facts right up front to immediately engage readers and hold their interest.
Create Vivid Images With Vibrant Writing – While journalists pride themselves on expressing the facts, they use dynamic and compelling words to help readers visualize the situations described. Colorful words help to paint a picture, but they must be prudently edited to avoid eclipsing the meaning of the content.
By using lessons of journalism, Web content development becomes simple and straightforward, which should always be the intent of your writing in order to keep your audience reading.
Read the MediaPost article about developing content.
MDG, a full-service Florida advertising agency with offices in Boca Raton and New York, NY, specializes in developing targeted Internet marketing solutions, exceptional creative executions and solid branding and media buying strategies that give clients a competitive advantage. Our core capabilities include print advertising, branding, logo design, creative, digital marketing, media planning and buying, TV and radio advertising, customer relationship management, loyalty programs, public relations, Web design and development, email marketing, content development, social media marketing and SEO. View MDG's creative marketing portfolio.