Did $3 Billion Cyber Monday Ring Up a Record for Sales?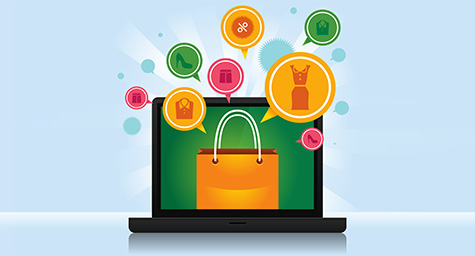 Shopping was topping consumers' holiday lists on Cyber Monday to help the seasonal shopping day wrap up $2.98 billion in sales, along with the record for the biggest online sales day of all time. These shopping statistics and more were revealed in Adobe's 2015 online shopping data for Cyber Monday. The data also displayed the day's highest out-of-stock rates in history, its top-selling items, and its major mobile share. Adobe.com posted its results to show how Cyber Monday had holiday sales in the bag.
A Sign of What's In Store for Stores
Cyber Monday's almost $3 billion total was 12% higher than last year's. While the day has traditionally been for online-only retailers, this year saw brick-and-click retailers with the highest growth in year-over-year sales. This shattered the trend of Cyber Monday as only for online retailers and hinted at the shopping direction for the rest of the holiday season. The day's strong sales raised expectations that the first 18 days of December would all be $1 billion sales days.
In addition, the average Cyber Monday order value was $133. This value was slightly lower than on Black Friday and Thanksgiving Day. This was attributed to the day's average discount of 20.3%, along with shoppers seeking less-expensive items.
Out-of-Stock Rates Were Out-of-This-World
Cyber Monday's explosive success resulted in the highest out-of-stock rates in history. This was almost twice the normal rate, with 13% of products selling out. Naturally, the most popular items had the highest out-of-stock rates.
Hottest Holiday Presents
On Cyber Monday, certain gifts were on so many shopping lists that they defined the day's sales and were frequently out of stock. These items included:
Star Wars action figures
Xbox One Fallout 4 Bundles
Halo Bundles
PS4 Disney Infinity Bundles
PS4Battlefront Bundles
LEGO Star Wars Advent Calendar
Fisher-Price Imaginext Supernova Battle Rover
Electronics are perennially popular presents, with this year's biggest sellers including:
Samsung 4K TVs
Microsoft Xbox
Apple iPad Mini
Apple iPad Air 2
Sony PS4
And certain toys were tops on Cyber Monday, such as:
Shopkins dolls
Barbie Dream House
LEGO Star Wars
LEGO Dimensions
LEGO City
Mobile Rang Up Its Share of Share
Cyber Monday saw smartphones and tablets driving a huge number of sales. In fact, 49% of all shopping visits were made via mobile devices. This accounted for $514 million in sales, which was 28% of the day's total online sales.
With Cyber Monday's record-setting sales, the seasonal shopping day clearly clicked with consumers.
See what's in store for retailers year-round. Contact MDG.
MDG, a full-service advertising agency with offices in Boca Raton and New York, NY, is one of Florida's top branding firms. MDG's capabilities include print advertising, direct mail marketing, branding, logo design, creative, media buying and planning, radio and TV advertising, outdoor, newspaper, digital marketing, website design and development, online video advertising, infographic development, email marketing, video marketing, mobile marketing, content marketing, social media marketing, paid search marketing, and SEO. To learn about the latest trends in advertising and branding, contact MDG.