Digital Platforms Power Outdoor Advertising Revenues Sky-High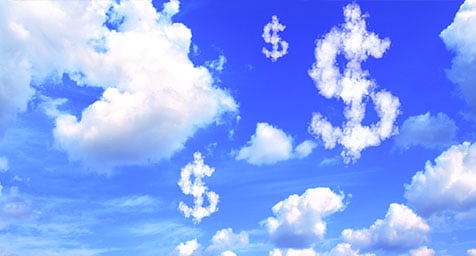 Out-of-home advertising is experiencing out-of-this-world growth. The Outdoor Advertising Association of America (OAAA) reported that total out-of-home advertising revenues in 2013 soared 4.2% to reach $6.9 billion. The fourth-quarter revenues alone achieved a 3.5% year-over-year increase, which marked the 15th consecutive quarter of year-over-year growth for out-of-home ad revenues. This dynamic rise in revenue is largely due to digital platforms, which are key contributors to today's outstanding outdoor advertising performance. MediaPost.com offered more insight on how digital is driving dollars to out-of-home advertising.
While traditional roadside billboards may be the most familiar form and format for outdoor advertising, digital formats are displaying great growth because they engage and entertain our mobile-minded, constantly connected culture while they are away from home and on the go. Digital formats include digital billboards, interactive kiosks, electronic signage, and other types of signage that are powered by digital sources.
Interestingly, the highest out-of-home revenue growth was experienced by brands that delivered some type of digital product or service, such as Apple, Samsung, AT&T, Verizon and Microsoft. Whether this is coincidence or evidence of the digital trend remains to be seen, but there's no denying that digital platforms are driving the growth of outdoor advertising.
Digital out-of-home video is a main factor driving this revenue growth.
"The continuous expansion of digital platforms across out-of-home formats further enhances the ways in which out-of-home efficiently delivers the advertisers' message to the consumer in today's increasingly fragmented media environment," said Stephen Freitas, OAAA chief marketing officer.
As further proof of the power of digital, a recent study from PQ Media revealed that global consumer exposure to digital out-of-home media has nearly doubled to 14 minutes per week in 2013, from only eight minutes per week in 2007. The report also predicted that this exposure would rapidly increase, reaching 20 minutes per week by 2017, which would lead to a 14.2% cumulative annual growth rate in digital out-of-home ad revenues within the next three years.
With digital delivering such outsized growth to out-of-home ad performance, marketers would be wise to develop more digital outdoor marketing strategies in order to reap the dynamic revenue and results.
Discover the secrets and strategies of outdoor advertising. Contact MDG today at 561-338-7797 or visit www.mdgsolutions.com.
MDG is a full-service advertising agency and one of Florida's top branding firms. With offices in Boca Raton and New York City, MDG's core capabilities include branding, logo design, print advertising, digital marketing, mobile advertising, email marketing, media planning and buying, TV and radio, outdoor advertising, newspaper, video marketing, Web design and development, content marketing, social media marketing, and SEO. To discover the latest trends in advertising and branding, contact MDG today at 561-338-7797.