Do You Know the Best Ways to Market to Millennials?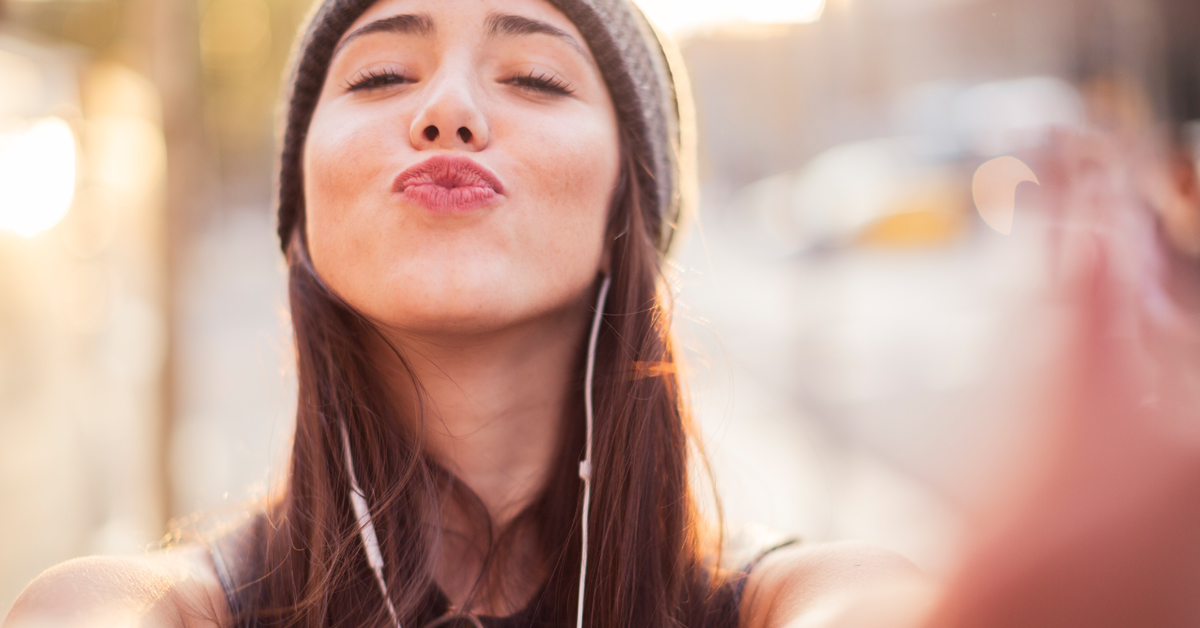 Welcome to the age of Millennials, where young adults in their twenties and thirties have completely cornered the market on marketers' attention. This demographic born between the early 1980s and mid 90s is commonly known as "Generation Y" or "Gen Y." So why have brands and marketers taken such an interest in Millennials? With 92 million Millennials in the United States alone, these young adults are forecast to spend more than $200 billion per year by 2017, and more than $10 trillion in their lifetimes. According to TrackMaven, this means that Millennials will soon have much more purchasing power than any other demographic or generation. And due to the huge size of this demographic, Millennials will become the primary consumers and completely redefine the entire global economy. No wonder marketers for every business and brand are so intently focused on this huge, lucrative market. To discover the right ways to reach these young adults, we've uncovered the most effective marketing strategies.
1. Get Millennials Engaged in Every Aspect
If you think Millennials are merely passive consumers, think again. According to Entrepreneur, these young adults want to be involved with a company and contribute to its growth. They want the businesses and brands they support to reflect their personalities and share their personal views. And they believe that engaging with a company is the fastest and easiest way to express their opinions and make their voices heard.
But how can a company make Millennials want to engage in the first place? Ironically, the way to encourage their engagement is by engaging with them in some way. This shows Millennials that the company is open to communication and cares about what they think. And since this generation was born and grew up in the digital age, they naturally respond to immersive, media-rich, and sharable online experiences. By producing engaging content, brands have a better chance of gaining Millennial engagement.
This has led brands to start inviting consumers to participate in the development of their digital content. For instance, some companies have found success in asking consumers to submit their own stories and videos. Then, this user-generated content may be included, or even shape, a future marketing campaign. Or, it may simply live on the company's digital properties or a third-party's social media sites. Contributing to a company's decisions makes Millennials feel involved in the future of the brand. This makes them much more likely to support and recommend a business.
2. Leverage Social Media to Gain a Share of the Millennial Market
Social media has exploded and much of its popularity can be attributed to Millennials. It's no longer enough for a brand to simply have a website. Today, every business must have a social media presence to connect with Millennials, since they prefer to engage with brands on social media. In fact, Forbes revealed that 62% of Millennials say they're more likely to become loyal customers when a brand engages with them on social media.
As a result, companies now need to market themselves largely through popular social media platforms like Instagram, Facebook, Twitter, and Pinterest. According to Inc., a company must maintain a strong social media presence to capture and keep the attention of the Millennial consumer. This involves a little more time and effort, but experts say it's worth it to engage the Millennial market.
 3. Get Going with Mobile
Did you know Pew Research has shown that a whopping 92% of consumers between the ages of 15 and 29 own smartphones? These digital devices have become a huge part of their daily lives and are used for much more than merely talking to friends and family. The average Millennial uses their smartphone for everything, from texting and connecting on social media, to browsing the Web or watching a video. As a result, Millennials' smartphones are never far from reach, which makes mobile an extremely smart way for a business to reach this important audience.
According to Inc., the way to make sure that a business has great mobile reach is by first ensuring that all of the company's web pages and messages are optimized for mobile viewing and appear attractive to the audience. Once this has been done, companies need to get creative and develop new ways to integrate marketing messages into all of the company's mobile marketing content, apps, and advertising elements.
 4. Improve the Content of Marketing Content
Forbes emphasized the importance of creating content that speaks to the Millennial market. These young adults are more likely to respond to marketing messages that possess three specific qualities.
For one, the content must be relevant to the needs, interests, and lives of Millennials. If it's not, then it just won't resonate with the audience, which will ultimately make the marketing efforts a waste of time. But by crafting content that speaks to this unique audience, then Millennials can personally relate to it, which will greatly increase the likelihood of generating a response.
Second, Millennials are surprisingly sharp and savvy, so they can spot a dishonest brand or misleading message from a mile away. These young adults crave authenticity in their lives and experiences, and especially from the brands they trust. That's why a company needs to be genuine with all of their marketing messages to earn the trust, business, loyalty, and advocacy of Millennials.
Third, Millennials are bombarded with marketing from every direction, but content that provides real value will capture their attention. Marketers need to remember this and make sure that all of their marketing content and ads are truly valuable to this audience by somehow improving their lives.
 5. Gain More Millennials By Giving Back
Millennials have a huge sense of social responsibility and they expect the same from the companies and brands they support. This audience has great admiration, as well as adoration, for brands that support their local communities and prefer to make a purchase from these brands than from their competitors. In fact, studies have shown that 75% of Millennials think it's important for a business to give back to society instead of only operating to make a profit.
These young adults are so focused on giving back because they're still recovering from the financial crisis of a few years ago, so they have no tolerance for any kind of corporate greed. But by supporting their local and global communities, companies will wind up gaining the support of Millennials.
Stay aware of what matters in marketing to Millennials. Contact MDG.
MDG, a full-service advertising agency with offices in Boca Raton and New York, NY, is one of Florida's top branding firms. MDG's capabilities include print advertising, direct mail marketing, branding, logo design, creative, media buying and planning, radio and TV advertising, outdoor, newspaper, digital marketing, website design and development, online video advertising, infographic development, email marketing, video marketing, mobile marketing, content marketing, social media marketing, paid search marketing, and SEO. To learn about the latest trends in advertising and branding, contact MDG.