Domino's Delivers Email Promo Codes in its Digital Dollars Campaign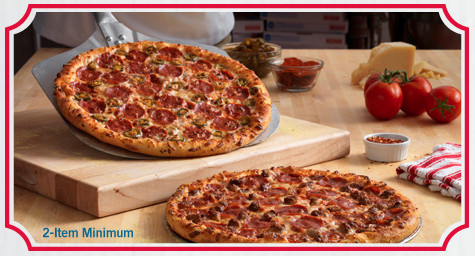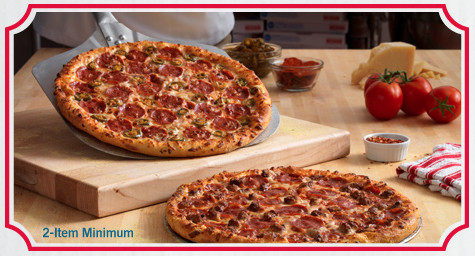 In recent years, Domino's has been increasingly willing to explore unchartered and unconventional marketing methods and its latest venture involves email promo codes. The global pizza brand has added these codes into its digital marketing mix in an effort to encourage more consumers to use its highly popular online ordering process. DirectMarketingNews.com reported on how Domino's is leveraging digital marketing to make its products even more appealing to customers.
"What we're trying to do is make sure that people are aware that we offer online ordering, and then we hope that they give it a shot because generally people that try it stick with it," said Domino's spokesperson, Chris Brandon.
Domino's launched online ordering more than five years ago and it has been wildly successful with consumers. In fact, the digital process already accounts for more than one-third of orders in the U.S. Domino's has wisely expanded its digital system beyond the placement of orders to include interactive tools, such as a Build Your Own Pizza feature for virtually customizing pies and the Domino's Tracker for following the delivery status of an order.
Since many consumers still use telephone ordering and carry-out services, the company hopes that offering money-saving email promo codes will increase awareness of its online ordering experience and convert more people to this convenient digital process.
For this email marketing promotion, Domino's will email a promo code redeemable for $5 in Domino's Dollars to customers who order two or more $5.99 medium two-topping pizzas online or with a mobile device. The code can be applied to the customer's next online order, but must be used within 10 days. The promotion is only scheduled to last for 12 days, but the company has hinted that it may extend the offer based on customer response.
Domino's has been driven to explore the digital marketing arena because they know it's where their customers are spending more and more of their time. As a result, they see the digital space as an ideal place to reach both current and potential customers and serve up a taste of the digital convenience they crave.
To learn how to improve QSR marketing results by integrating email marketing into your digital advertising campaigns, contact MDG.
MDG is a full-service advertising agency and one of Florida's top digital marketing companies. With offices in Boca Raton, FL and New York, NY, MDG specializes in developing integrated 360° marketing solutions that give quick-serve restaurants a competitive advantage. Our core capabilities include branding, logo design, digital marketing, print advertising, mobile marketing, email marketing, media planning and buying, TV and radio, online video, website design and development, content marketing, social media marketing, and search engine optimization (SEO). To stay on top of the latest trends in marketing and advertising, contact MDG.
Read more at DMNews.com.