Don't Let Social Media Slip-Ups Give Your Brand a Bad Name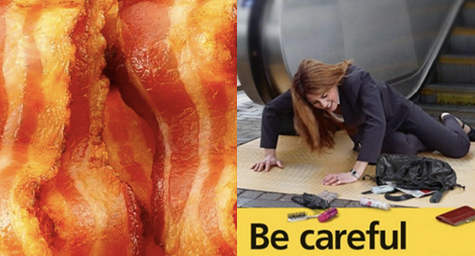 While companies are finally learning how to work social media, that doesn't mean they're as skilled with the social media they need to be. Unfortunately, it's far too easy for social posts to get lost in translation and make a company look condescending or comical. In fact, these social slip-ups occur so often that they've even inspired their own funny Facebook pages. One of the best is the Condescending Corporate Brand Page, which features a steady and silly stream of corporate posts gone very, very wrong. Some are inane, others insensitive, and many immature, but they should serve as a warning to stay in line when online. For a look at these senseless social snafus, HappyPlace.com highlighted some of these foibles.
Of course, most of these brands have the best of intentions, just not the best grasp of social media. Many made tasteless attempts to be timely, whether referencing sensitive subjects or bringing up overly hyped happenings. Others made desperate attempts to get likes, comments and shares. And still some simply were insulting.
For a look and a laugh, check out these corporate goofs and gaffes.
Make social media work for your company. Contact MDG today at 561-338-7797 or visit www.mdgsolutions.com.
MDG, with offices in Boca Raton and New York, NY, is a full-service advertising agency and one of Florida's top creative ad agencies. MDG's core capabilities include print advertising, branding, logo design, creative, digital marketing, creative media planning and buying, radio and TV advertising, Web design and development, email marketing, social media marketing, and SEO. To see how the improper use of social media has caused some big names to gain unfavorable attention, but also allowed them to quickly win back their faithful fans, check out MDG's infographic "Social Media Blunders."