Dos Equis Gives New Meaning to Mobile Marketing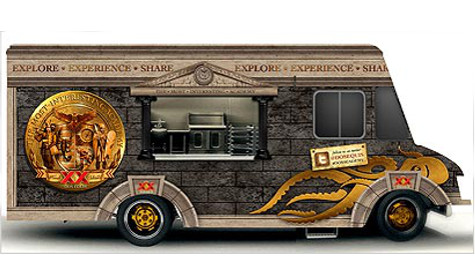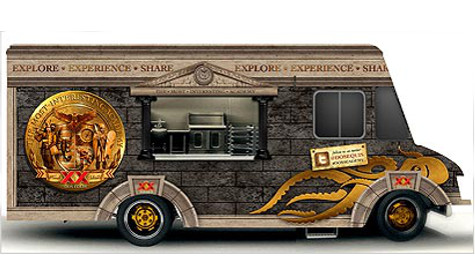 Editor's note: The following content has been updated for 2018.
Looking for some inspiration for your mobile marketing?
One of our favorite examples is an oldie but a goodie. Riding the explosive popularity of food trucks, Dos Equis launched a mobile marketing effort a few years ago called the Dos Equis Mobile Academy that placed food trucks in major cities nationwide. The mobile marketing initiative played off the beverage brand's "Most Interesting Man in the World" tagline and was designed to boost consumer engagement by offering interesting experiences to people who interacted both in-person and via their smartphones.
The (delicious looking) food trucks carried out that goal by offering adventurous specialties in each city, such as grilled kangaroo in Houston and alligator tail empanadas in Miami, along with a unique local cultural ritual explained by the truck's culinary ambassadors.
The seven food trucks comprising the The Dos Equis Mobile Academy hit the seven cities across the country during the lunchtime rush of 11 a.m. to 2 p.m. The trucks debuted in Chicago and then rolled into Miami, Phoenix, Houston, Dallas, San Diego, and San Francisco.
Throughout the campaign, Dos Equis promoted a "Stay Thirsty Grant" mobile marketing contest that rewarded thrill-seekers with the opportunity to win a prize of up to $25,000 to make their wildest dreams come true. The mobile initiative was promoted at MostInterestingAcademy.com and on Twitter at @DosEquis.
To learn more about the latest trends in mobile marketing, contact MDG today at  561-338-7797 or visit www.mdgsolutions.com.
MDG, a full-service Florida marketing agency with offices in Boca Raton and New York, NY, specializes in developing targeted Internet marketing solutions, exceptional creative executions and solid branding and media buying strategies that give clients a competitive advantage. Our core capabilities include branding, logo design, creative, digital marketing, print advertising, direct mail marketing, media planning and buying, TV and radio, Web design and development, email marketing, mobile marketing, social media marketing, and SEO.